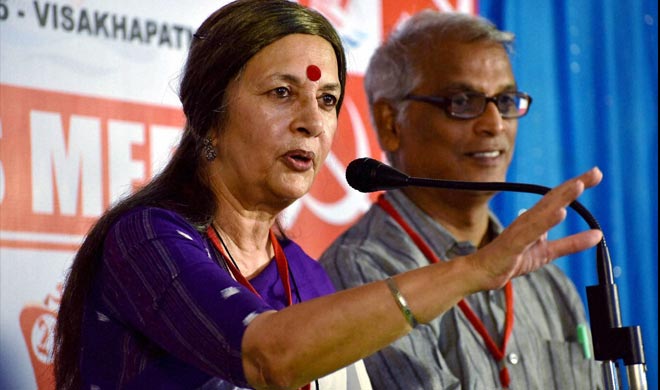 The Communist Party of India (Marxist) today asked Prime Minister Narendra Modi to initiate action against former Army chief and union minister Gen (Retd) V K Singh in view of serious allegations levelled against him by the incumbent Army chief General Dalbir Singh.
"Such situation never occurred in the history of nation, that an ex-Army chief and the Current Army chief are accusing each other and even approached the court in this regard," said CPI (M) leader Brinda Karat.
"Moreover, one of them is a sitting minister. The Prime Minister should take a cognizance in this case. A Union Minister is being accused of false conduct by the incumbent Army Chief and he is still in office. What image of India will it give?" she added.
In an affidavit submitted in his personal capacity to the Supreme Court on Wednesday, the Army Chief has said that in 2012 he was victimised by the then COAS General V.K. Singh with the sole purpose of denying him promotion to the appointment of Army Commander.
"False, baseless and imaginary allegations of lapses were levelled against me in the show cause notice" of May 19, 2012 and consequent imposition of an "illegal" discipline and vigilance (DV) ban on me," the Army chief has stated in his affidavit.
The affidavit was filed in response to a petition moved by Lieutenant General (Retd.) Ravi Dastane, who alleged favouritism in Dalbir Singh's selection as the Army Commander, making him next in line to succeed General Bikram Singh.