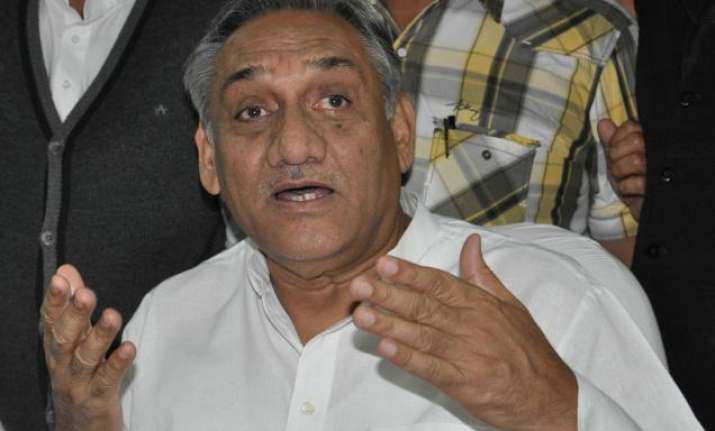 New Delhi: Former Uttarakhand Chief Minister Vijay Bahuguna, who is also heading the rebellion against Chief Minister Harish Rawat, demanded dismissal of the state government and also sought President's Rule in the state.
"The chief minister should resign immediately and if he doesn't, I urge President's Rule be imposed in the state and fresh elections be conducted thereafter," Bahuguna told reporters.
He also accused Uttarakhand Governor K K Paul of misusing his constitutional position and sought his removal.
"The governor has misused his constitutional position, we will demand that governor be removed. He gave 10 days time to a minority government to come into majority," Bahuguna said.
He also dared Rawat to order a Central Bureau of Investigation (CBI) enquiry into the whole matter.
"Why Rawat is not ordering CBI probe into the whole matter. If I had been the chief minister, I would have ordered CBI probe," he said.
He also accused the chief minister of indulging in factionalism in the state Congress.