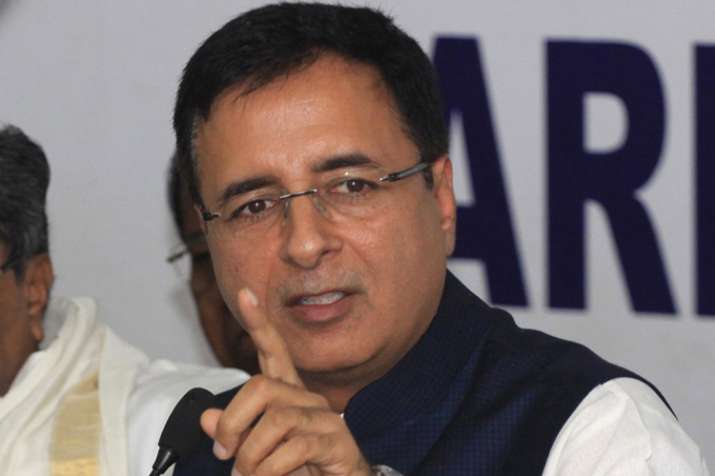 Amid the nationwide outrage over the CBSE paper leaks, Congress chief spokesperson Randeep Surjewala on Monday alleged that Class X papers were also leaked in Haryana's Karnal, but no investigation or even an FIR was lodged in the incident. 
Blaming Haryana Chief Minister, Surjewala said that the paper leak took place blatantly in Haryana's Karnal, which is the constituency of Manohar Lal Khattar, but the administration did not take any appropriate action. 
Meanwhile, the three accused, held for their alleged roles in leaking the Class XII Economics paper, have denied any link with the CBSE official, suspended for 'laxity' in his duty. 
The police said the arrested teachers Rishabh, 29 and Rohit, 26 of the Mother Khazani Convent School in Bawana, and private coaching centre tutor Tauqeer, 26 were quizzed over their possible links with CBSE official K S Rana after his suspension, but they denied having any truck with him. 
Rana had been entrusted the responsibility of delivering the Economics paper to the Mother Khazani Convent School. 
The papers were delivered earlier than the stipulated time and Rishabh and Rohit got a chance to share the images of the paper with their associate Tauqeer, said the officer. 
"We questioned Rishabh and Rohit about Rana but they denied his connivance in the matter. If we find that the official (Rana) was involved in the matter, he will be probed. A departmental inquiry has been initiated against him. We will seek details from the Board about the inquiry," he added. 
The Delhi police has lodged two cases over the leaks of the CBSE question papers. 
The first case related to the leak of Economics question paper was lodged on March 27, while the other pertaining to the leak of Mathematics paper was lodged on March 28, following a complaint by the CBSE's regional director. 
The examinations for the class 10 Mathematics and class 12 Economic papers had been held on March 28 and March 26 respectively.