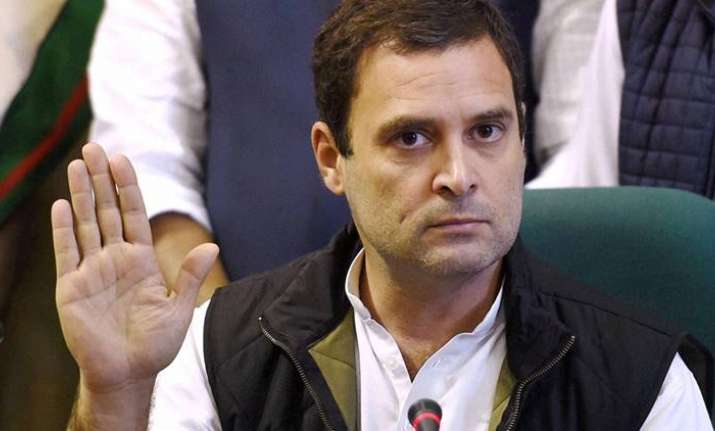 Congress Vice-President Rahul Gandhi today said that his party was not against the concept of cashless economy but it should not be forced upon the poor.
"We are not against a cashless economy but we don't want it to be forced on the poor by the Government," the 46-year-old Congress MP said.
People who used to get full value of Rs 100 in cash now have to pay 5 to 6 per cent as a commission when they use card for making payment, he said, addressing an election rally in Fatorda village near.
"This 5 to 6 per cent goes in the pockets of 1 per cent super rich people who are friends of Prime Minister Narendra Modi," he alleged.
"The poor should not be hurt in the name of cashless economy," he said.
Referring to the upcoming Goa elections, Rahul said that his party will emerge victorious and form the next government which will address the woes of the poor in the coastal state.
"We will eradicate unemployment, protect land and take action against casinos. Whatever Congress will do, it would be for the development of Goa. If we find even a minor case of corruption, we will take strict action."
(With PTI inputs)