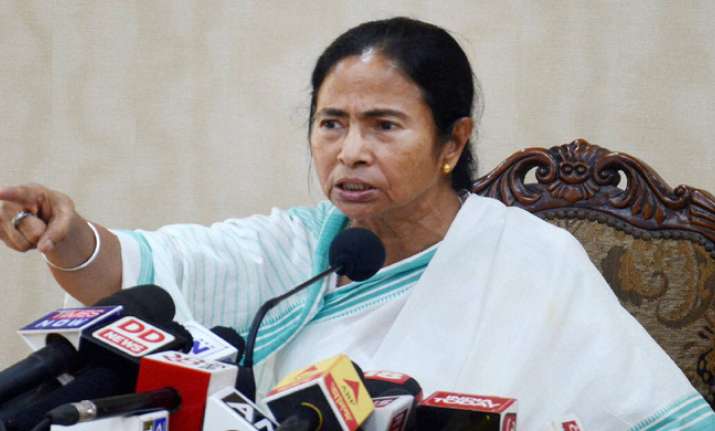 Stepping up her attack against the government, Trinamool Congress chief and West Bengal Chief Minister Mamata Banerjee today alleged that demonetisation had stifled the economy of the country and snatched the poor of their earning.
Speaking at a protest rally at Jantar Mantar, the West Bengal CM said, "Most of industries are on standstill, labour and working class is not getting their daily wages and not able to eat anything."
"When our country's economy was moving at a steady rate, govt brought in demonetization that really stifled our country," she added.
Coming down heavily upon the Centre, Banerjee said, "This is feudal landlord system brought by this government, where poor are snatched off their earning."
She also warned BJP of losing their own workers, if they continue with their decision.
"I challenge BJP that this time nobody will support their party, even their own workers will abandon them," she said.
"Government has lost all the credibility, and if credentials are lost everything is lost" she added.
Earlier, Congress Vice-president Rahul Gandhi demanded a Joint Parliamentary Committee (JPC) probe into allegations that the BJP had informed its friends beforehand on the banning of Rs 500 and Rs 1000 notes, announced by Modi in a televised address on November 8.
"We feel that this decision is a scam. The PM had informed his close friends about this before the announcement," Congress vice-president Rahul Gandhi told reporters in New Delhi today,
Earlier, Around 200 MPs formed a giant human chain outside the Parliament raising slogans and carrying placards demanding Prime Minister Narendra Modi's presence in the House.