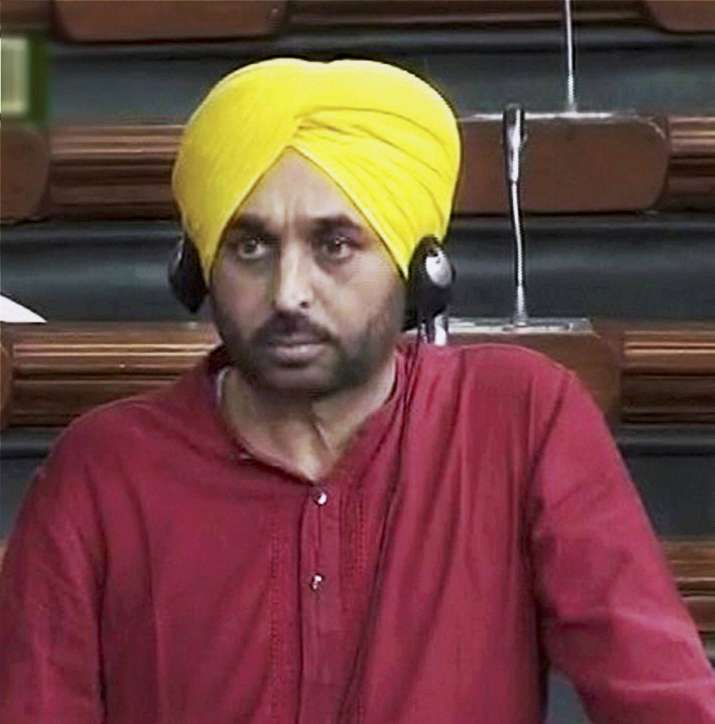 Aam Aadmi Party (AAP) MP Bhagwant Mann has written a five-page letter to the nine-member parliamentary panel explaining his side of the story on the Parliament video row.
According to media reports, Mann has said in his letter that he is ready to apologise if people consider him wrong in this case.
However, Mann has insisted that he did nothing wrong by filming high-security areas of Parliament.
Mann has pointed out that his only intention behind filming that video was to show his constituency how the parliament functions.
Mann, in his letter, has also pointed out that other MPs have done similar things in the past and keeping that in mind, the Lok Sabha Speaker Sumitra Mahajan should close this matter.
Mann has also reiterated his demand for trying Prime Minister Narendra Modi over Pathankot attack. He has said that PM must be summoned for allowing ISI, Pakistani Intelligence Agency, to take a tour of the attack site in Pathankot.
Mann is scheduled to appear before the parliamentary panel headed by BJP MP Kirit Somaiya today.