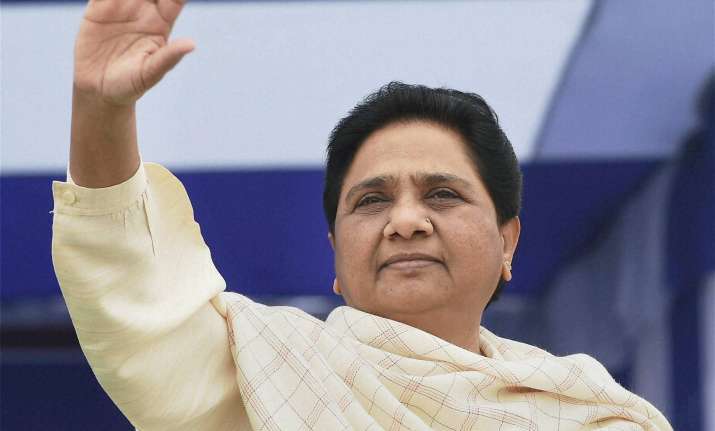 Taking a dig at UP Chief Minister Akhilesh Yadav for his sarcastic comments on elephant statues installed in parks and memorials by her, BSP supremo Mayawati today said that "babua" (immature child) was helping her party get free publicity ahead of state Assembly polls.
 "Babua is repeatedly saying that BSP's elephants are standing for the past nine years and are not moving…it seems the election symbol of BSP is tormenting him (Akhilesh) even in his dreams….However, this is giving us free publicity at election time," Mayawati  said while addressing BSP workers at a function in Lucknow to mark the 61st death anniversary of BR Ambedkar.
 "A person who is making such childish comments all along cannot be a mature person but can only be a 'babua'," she added.
The BSP president used the term 'babua' for Akhilesh as a counter to the Chief Minister's reference to her as 'bua' (aunt).
In an angry retort, Mayawati asked Akhilesh whether the statues set up by the SP government at the Lohia Park and Janeshwar Misra Park in Lucknow have changed their positions in these years, unlike the elephants which are in welcoming postures at the memorials of BSP icons.
"The head of the SP government first cancels the holiday on Ambedkar death anniversary and then revokes it…this proves 100 per cent that he is actually a babua," she said, targeting Akhilesh.
"A person with such petty mindset will make the same comments about the statues of other great men and leaders, including setting up Sardar Patel's statue which is being installed by the central government spending crores of rupees, and view it as squandering of money," she added.
Paying tributes to Ambedkar, Mayawati said both SP supremo Mulayam Singh Yadav and his 'babua' have knowingly become ignorant that it is because of Baba saheb that the SP Parivar has been able to carve out a niche in the social, economic and political spheres.
"(Otherwise) they would have been serving others today… but these ungrateful people are questioning the statues and memorials set up by my government," she rued.
(With PTI inputs)