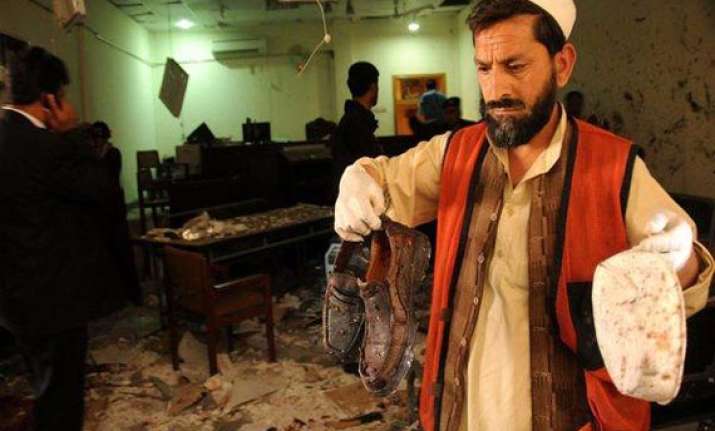 Peshawar, May 24: A suicide bomber walked up to a vehicle owned by an Afghan religious leader in north-western Pakistan and set off his explosives killing three people, police said.
The leader, Haji Hayatullah, was not harmed in the attack in Peshawar city because he was in a nearby mosque attending Friday prayers.
Police officer Riaz Ali Shah said Hayatullah's driver and guard were killed. Peshawar police chief Liaquat Ali Khan said a passerby was also killed and two others were injured.
No one has claimed responsibility for the attack.
There are over one million Afghan refugees in Pakistan.