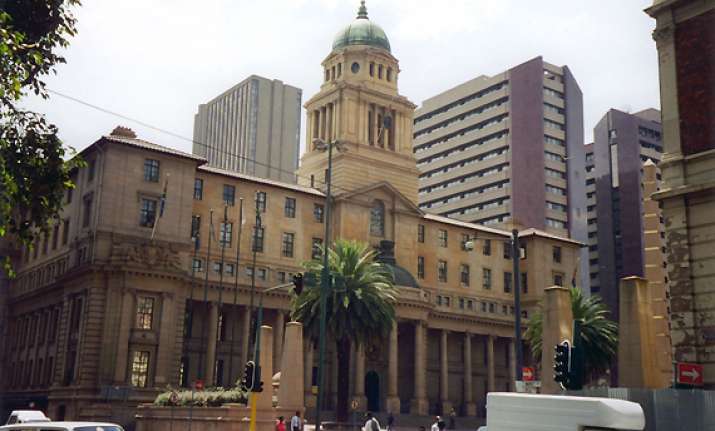 Johannesburg, Jun 18: South Africa's largest city will see a unique confluence of Hindi speakers from around the world as they gather for the first of its kind summit that will bring to spotlight the uniquely different dialects that have developed in this country over the past century. 
The first World Hindi Conference in September will see experts hold a range of serious scholarly discussions.  
"It's matter of great joy in India that this conference will be held here. When the decision was taken to host the conference here for the first time, it also recognised close bilateral relationship that exists between India and South Africa in many spheres," said Indian High Commissioner Virendra Gupta, making an announcement in this regard.  
Gupta said a large delegation from India comprising around 500 to 600 participants, in addition to about 300 from South Africa will join various other international delegates.  
The variety of uniquely different dialects that have stemmed out of the language in South Africa is going to be something to look out for. A large number of Indians had migrated to South Africa as labourers during the British rule.  
Jointly organised by the Indian Government, the Hindi Shiksha Sangh of South Africa (HSS) and the Indian Cultural Centre here, the event will be held from September 22 to 24.  
"Hindi is followed throughout the world. There are Hindi scholars in countries as diverse as Japan and Hungary, so we expect experts to travel from all those countries," he said.  
A range of programmes including poetry recitals, vocal concerts and workshops for Hindi teachers to emphasise new, technology-based modern methods to teach Hindi will be on the cards during the conference, said the official.  
"The increasing interest in Indian culture worldwide is largely due to India's rise on the world stage. It is therefore no surprise that there is an increasing interest in learning Hindi, which is really a medium of expressing Indian culture," Gupta added.
A host of academic papers will also be presented and discussed at the summit, that will also present a glimpse of India's cultural essence through a variety of programmes hosted by the Indian Cultural Centre here.  
Indian Cultural Centre Director Vinod Sandlesh said local poets, writers, dramatists and academics will also be involved in the projects.
"Hindi has been here since 1860 when our forefathers first arrived and structured formal learning which started in 1948 when Pandit Nardev established the Hindi Shiksha Sangh, which today runs 13 schools in Gauteng and 40 in KwaZulu-Natal," said Heeralall Sewnath of the HSS.
He also pointed out that some unique dialects had been developed over the years by the Hindi speaking population of the country, giving example of the Gauteng province where some (indigenous) Afrikaans words have also become part of the vocabulary.