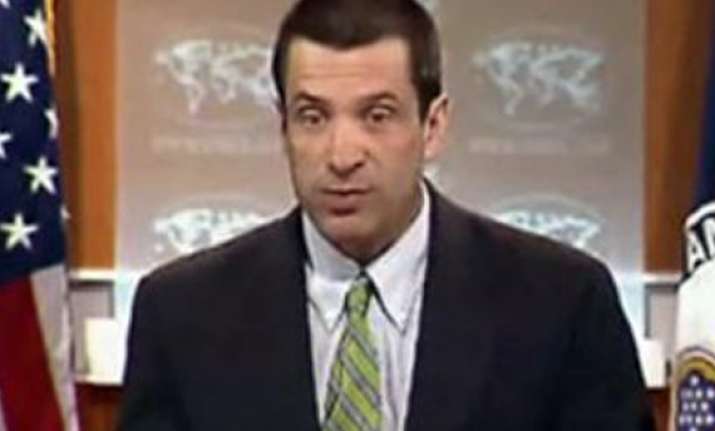 Washington, Feb 4: The US is trying to implement its tough economic sanctions against Iran in a way that does not put undue pressure on its partners, the Obama Administration said today, ahead of a key visit of Indian Foreign Secretary Ranjan Mathai to Washington.

"We are trying to do it in a fashion that doesn't put undue pressure on our partners in this process," State Department spokesman Mark Toner told reporters at his daily news conference Friday.

Responding to a question on Iranian sanction and its implications on its partners and allies like India, Toner said the US is talking to its allies and partners throughout the world on the latest Iranian sanctions. 

At the same time he said that Obama Administration is committed to implementing this law and this legislation in this regard.

The statement comes on the eve of the early next week visit of Mathai to Washington.

Iran is expected to figure prominently in the talks with him, here.

"They (Mathai and State Department officials) are of course going to discuss all of the issues that fall under our strong bilateral relationship, as well as many global issues," Toner said.

A senior State Department official, speaking on condition of anonymity, said Mathai's visit would give them a chance to speak to the top Indian diplomat on New Delhi's stand on Iran sanctions, besides ongoing developments in the Af-Pak region, including the India-Pak dialogue and the Afghan reconciliation process.