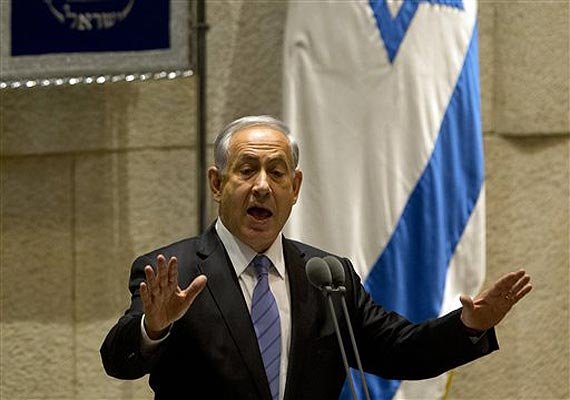 Jerusalem: Israel has pledged to build more than 1,000 new settler homes in Arab east Jerusalem, in a move the Palestinians warned was likely to trigger an "explosion" of violence.
The announcement by the office of Prime Minister Benjamin Netanyahu angered the Palestinians who said it would inflame tensions in the eastern sector of the city which has been plagued by almost daily clashes for the past four months.
"The government has decided to advance the planning of more than 1,000 units in Jerusalem -- roughly 400 in Har Homa and about 600 in Ramat Shlomo," a source in Netanyahu's office told AFP.
The source also confirmed Israel was to advance plans "for infrastructure projects in the West Bank," without giving further details.
The news emerged just weeks after hardline settlers took over 35 homes in Silwan, a densely populated Palestinian neighbourhood on the southern edge of the Old City, sparking fury in the West Bank city of Ramallah and condemnation from Washington.
Nabil Abu Rudeina, a spokesman for Palestinian president Mahmud Abbas, said the move was a "dangerous escalation" that could create an "earthquake" in the region.
And Jibril Rajoub, a senior member of Abbas's Fatah faction, warned it would likely fuel further violence.
"Such unilateral acts will lead to an explosion," he said just days after a 21-year-old Palestinian from Silwan rammed his car into a crowd of Israelis, killing an infant and a young woman.
"The Israelification of east Jerusalem is the most provocative act for us as Palestinians, as Muslims, as Christians, as Arabs," he said.
State Department spokeswoman Jen Psaki said Washington was "deeply concerned" by Israeli settlement plans.
"Israel's leaders have said they would support a pathway to a two-state solution, but moving forward with this type of action would be incompatible with the pursuit of peace," she said.
Palestinian news agency Wafa reported that Abbas had called for an emergency UN Security Council session over the east Jerusalem violence, as well as what he termed Israeli "aggression" at the nearby Al-Aqsa compound.