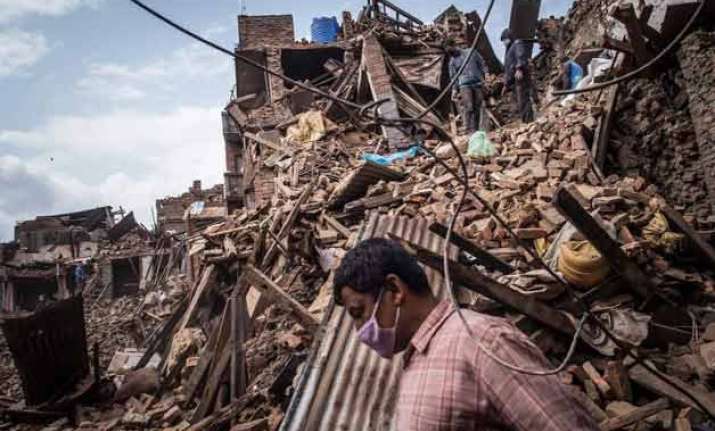 Kathmandu: People severely affected by the April 25 devastating earthquake in Nepal have been suffering from various communicable diseases, media reported on Monday.
According to sources, diseases such as diarrhoea, fever, pneumonia, dysentery and conjunctivitis have started to grip the poorly built camps for earthquake victims at Ri, Tipling, Sertung, Jharlang, Lapa among other village development committees in Dhading district, Kantipur news reported.
Health workers said earthquake victims are susceptible to these diseases as they live in a common camp and don't have access to pure water, warm clothes and proper sanitation facilities.
A District Public Health Office (DPHO) official said that over 500 people were suffering from diarrhoea, pneumonia and conjunctivitis.
However, the DPHO along with the assistance of Himalayan Healthcare-Nepal have set up health care units in the region.
He said that the health camps would be set up in other affected villages too.
"We are planning to dispatch some American doctors in the area too," the official added.
The quake-displaced people have been sharing the already cramped tent with their pets and cattle, ultimately leading to the spread of the diseases.