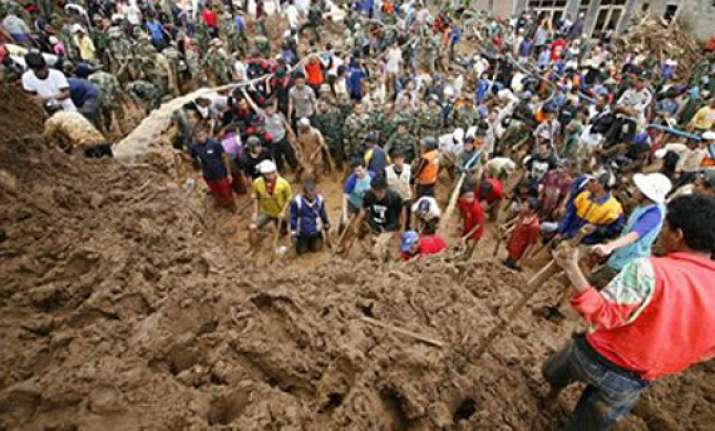 Ambon, (Indonesia) Jun 19 : A government official says a landslide triggered by torrential rain in eastern Indonesia has killed at least four people and buried seven others.
Richard Louhenapessy, a mayor in Maluku's provincial capital, Ambon, says five houses were buried when mud gushed down from surrounding hills just after midnight on Tuesday in Soya village of the province.
He said four bodies were found early Tuesday, including a 4-year-old boy. Two people were brought to a hospital with injuries.
Rescuers are still searching for seven people who were buried beneath tons of mud and rocks.
Seasonal downpours cause dozens of landslides and flash floods each year in Indonesia, a vast chain of 17,000 islands where millions of people live in mountainous areas or near fertile flood plains.