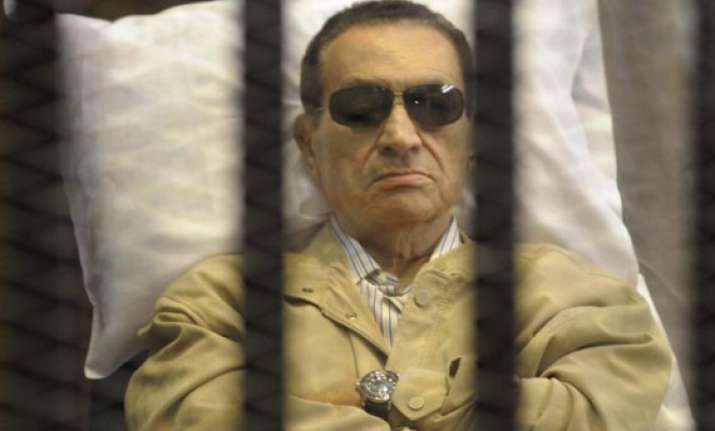 Cairo, Dec 27:  The health of Egypt's imprisoned former dictator Hosini Mubarak deteriorated today forcing the state prosecutor to order his transfer to a military hospital for the second in less than 10 days.
"Prosecutor General Talaat Abdullah today ordered Mubarak be moved from Torah Prison Hospital to El-Maadi Military Hospital to receive medical treatment", state-run MENA news agency reported.
Abdullah has also asked the military hospital provide his office with a detailed report on Mubarak's medical condition and his treatment and recovery process so as to have him moved back to the prison hospital once his health gets better, the report said.
Mubarak, 84, is serving a life sentence over the killings of protesters and was briefly taken to hospital on December 19 for scans after he fell in his prison bathroom and hurt his head.
A court sentenced the former strongman to life in June for failing to prevent the killings of protesters during the 18-day revolt that ended his three-decade rule in February last year.