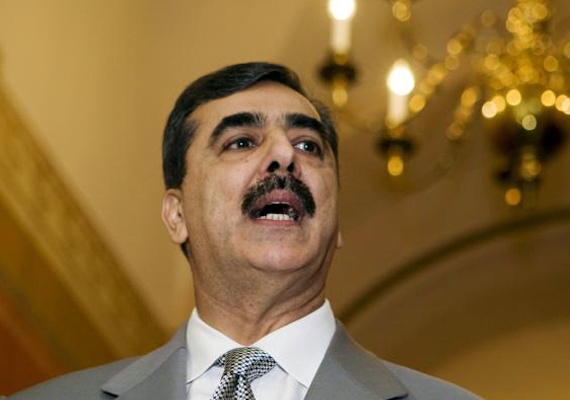 Islamabad, Mar 17: Days ahead of the hearing of two crucial cases against him in the Supreme Court, Prime Minister Yousuf Raza Gilani on Friday made it clear he was not afraid to face the outcome of the judicial proceedings. 

"If you are in the business of selling coal, your hands can get blackened. If I were scared, I wouldn't have joined politics. I am not afraid of anybody," Gilani said in response to a question from reporters on whether he was prepared to go to jail on contempt charges for failing to act on the apex court's orders.

The apex court has been pressuring the government to reopen graft cases against President Asif Ali Zardari in Switzerland.

Gilani has refused to act, saying the President enjoys immunity from prosecution in Pakistan and abroad.
 
Gilani said yesterday that he would rather be jailed for contempt than violate the Constitution by acting on the Supreme Court's orders to revive the cases against Zardari. 

The apex court has set March 21 as the deadline for Gilani to approach Swiss authorities to reopen the cases against Zardari.

The court will resume contempt proceedings against Gilani the same day.

The premier, who was interacting with the media on the sidelines of a function at Kinnaird College for Women in Lahore, said his government had completed almost four years in office.

"Tomorrow, a constitutional requirement will be fulfilled which has never been fulfilled before. For the first time in history, President Asif Ali Zardari will address a joint session of parliament for the fifth time," he said. 

Zardari's address will outline the policies of the government, which will give relief to the people in its upcoming budget, he said.