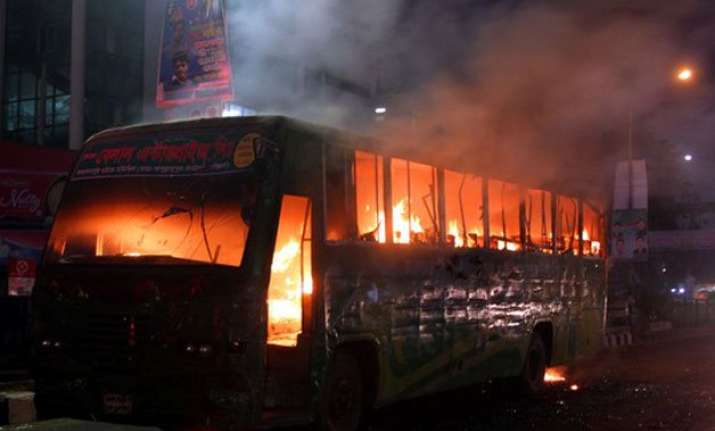 Dhaka: At least four people were burnt after firebombs were thrown on a bus in Dhaka, Bangladesh, a media report said on Monday.
Local channel 'Ekattor TV' reporter Arefin Shakil was among the victims, bdnews24 reported.
All four were admitted to the Dhaka Medical College and Hospital on Sunday night. The victims included two women.
At least 60 people have died in firebombings since the Bangladesh National Party-sponsored nationwide transport blockade, started on January 5.
A victim said that she was travelling in a bus from Banasree to Badda when miscreants hurled petrol bombs on the bus.