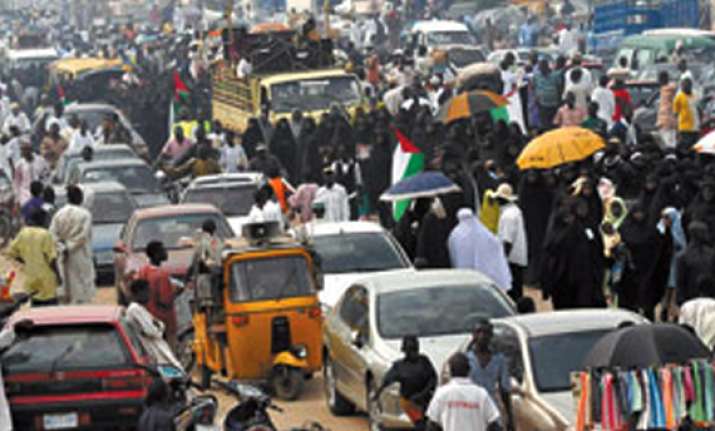 Abuja, Jan 21: Several explosions followed by gun fires rocked police headquarters in Nigeria's biggest northern city of Kano on Friday forcing people to escape for safety. 

No casualty has been given at present, but residents say the effect of the bombing may be very catastrophic.  Witnesses say the bombings took place in police headquarters located in the city and two other police stations.

"Apart from the police headquarters, Farm centre, a location in Ungwar Uku and the State Security Service headquarters along Sardauna crescent were affected by the explosions.

Casualty figures are unknown but it is claimed that one of the attackers was killed and a second arrested. The entire area has been cordoned off," a resident told PTI on phone.

Gun fires could also be heard at the police headquarters and some other parts of the city.

 The incidents bear the signature of a Muslim sect, Boko Haram which has been carrying out bombing and shooting campaigns in the north and capital, Abuja to install an Islamic government in the region.

The explosion is the first of its kind in the city known to be the most populated in the north.

The activities of the Boko Haram has raised fears of religious conflict in the country since a Christmas day bombing near the capital territory that killed more than 40 people.