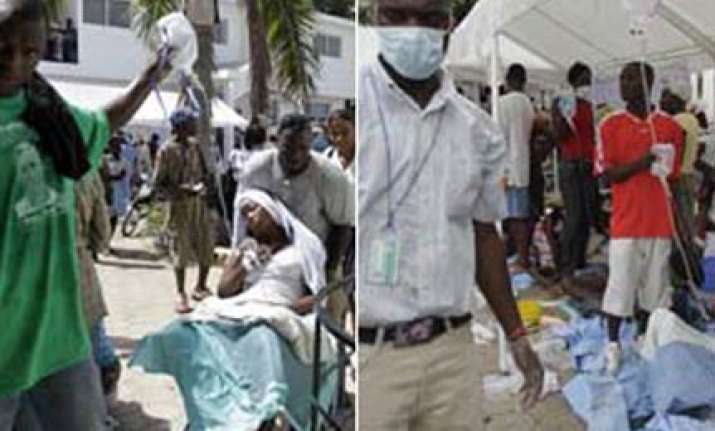 T Marc, Haiti:  At least 135 people have died and about 1,000 others are sick from a suspected cholera outbreak in Haiti among earthquake survivors still living in squalid temporary homes.
Catherine Huck, deputy country director for the UN Office for the Coordination of Humanitarian Affairs, said many people have diarrhea and are vomiting. She said doctors were still awaiting laboratory tests.
The president of the Haitian Medical Association, Claude Surena, said the cause appeared to be cholera, but added that had not been confirmed by the government.
Cholera is a waterborne bacterial infection spread through contaminated water.AP