Follow us on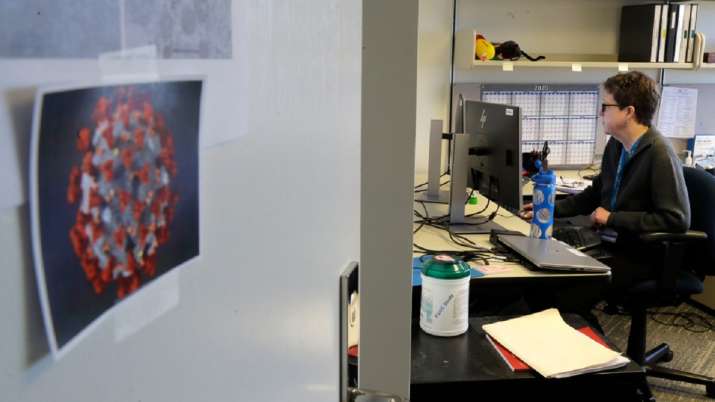 Amid cases of people fleeing coronavirus-prompted quarantine in India, the example of Norway might just prove to be a way forward as far as dealing with rogues fleeing the medically-imposed isolation is concerned. The Scandinavian country has passed an order, as per which authorities could fine Rs 1.4 lakh (20,000 Norwegian kroner) or send to prison for a 15-day-period to those caught breaking the home quarantine rules.
Any person caught by authorities staying in a country cabin outside of their home municipality will also be fined just over Rs 1 lakh or handed out a 10-day jail term.
Meanwhile, mass disruptions shuddered around the globe as governments struggled to slow the spread of the coronavirus while trying to keep afloat their economies. The impact included border traffic jams in Lithuania, the deaths of 17 elderly residents in one Madrid nursing home and a bus service halt in Detroit when drivers didn't show up for work.
European Union leaders agreed to shut down the bloc's external borders for 30 days. The final U.S. state to confirm a case, West Virginia, showed the virus has spread nationwide, and entertainment shutdowns reached the glitzy casinos on the Las Vegas Strip as Nevada's governor ordered all non-essential businesses to close.
The administration of President Donald Trump was considering a plan to immediately return to Mexico all people who cross the southern border illegally, according to two administration officials who spoke to The Associated Press on the condition of anonymity because the plan hasn't been finalized.
Increasingly worried about the economic fallout of the global shutdown, the U.S., Britain and the Netherlands announced rescue packages totaling hundreds of billions of dollars, while longtime International Monetary Fund critic Venezuela asked the institution for a $5 billion loan.
But it was everyday people who suffered most.
Miguel Aguirre, his wife and two children were the only people on a normally bustling street near San Francisco's City Hall, a day after six area counties issued a "shelter-in-place" order requiring most residents to leave their homes only for food, medicine or exercise for three weeks — the most sweeping lockdown in the U.S. On Tuesday morning, only two coffee shops on the street were open. Both were empty.
Aguirre said he and his wife, janitors at a Boys and Girls Club, heard about the order on TV, but showed up to work anyway because they need the money. His supervisor texted him to leave.
"If we don't work, we don't eat," said Aguirre, who brought his two daughters along because schools were shuttered. He had already lost his second job, at a hotel, when tourism conferences began cancelling a month ago.
In Brussels, Ursula von der Leyen, the European Commission president, said there had been "a unanimous and united approach," to the decision to prohibit most foreigners from entering the EU for 30 days.
German Chancellor Angela Merkel said European leaders agreed in a conference call to the commission's proposal for an entry ban to the bloc — along with Norway, Switzerland, Iceland and Britain — with "very, very limited exceptions." Germany will implement the decision immediately.
(with inputs from the Associated Press)
Also read: 255 Indians in Iran infected with Covid-19, confirms Centre