Follow us on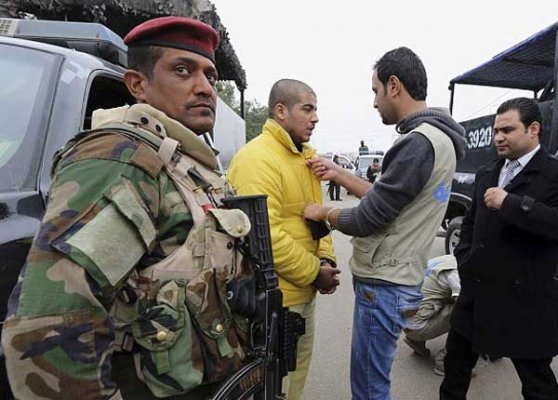 New Delhi: The convicted terrorists of the terror outfit, Islamic State, have been forced to meet the relatives of their bombing victims as part of an Iraqi reality TV show -- In The Grip of the Law.
The show takes the convicted terrorists back to the scene, where they carried out the attacks. The convicts had to face the wrath of victims' families.
Flanked by armed military officers, they were taken to locations in Baghdad where they carried out the attacks last month. Convicted bomber Haider Ali Motar wails as a man in a wheelchair spits verbal abuse towards him.
READ MORE: Horrific pics: ISIS amputates man's hand for theft, whips 3 for drinking, publicly crucifies a spy
In another scene a terrorist, Fahak Abdallah Radi, an 'Emir' for ISIS, met an injured victim of another attack, who asked, 'why did he do this? Aren't we all Muslims?'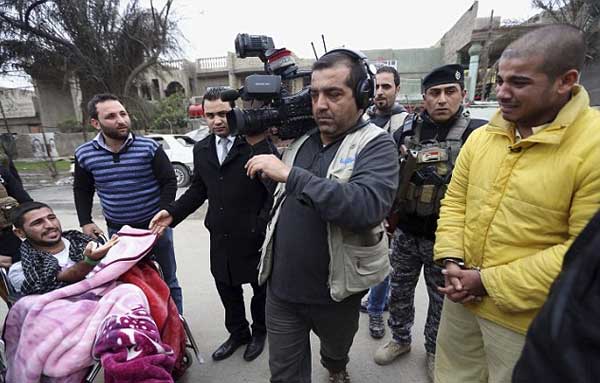 The show also airs the clips including prisoners' confessions and police examining DNA and ballistics evidence.
The show's presenter, Ahmed Hassan, said that the main objective is to book the culprits and deliver justice.
The show is produced by the state-run Al Iraqiya channel in cooperation with the Iraqi Ministry of Interior. It has been launched as part of a media campaign against ISIS to garner public support.
ISIS attacks have ravaged Iraq in recent months and around one-third of the country is under their control.