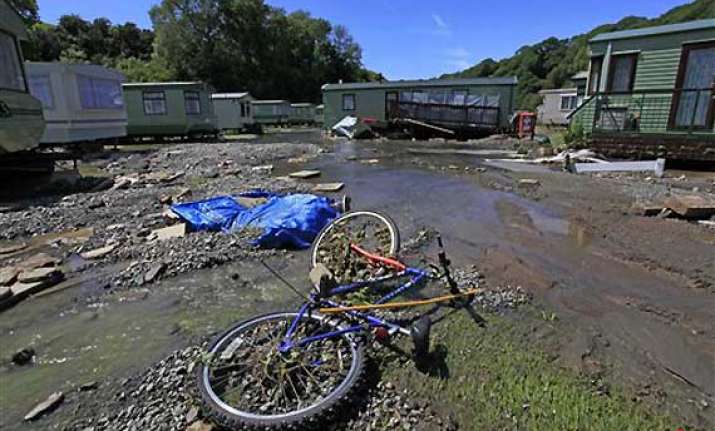 London, Jun 9: Authorities say parts of Wales have been hit by severe flooding, forcing around 150 people from campsites and their homes.
The Environment Agency said Saturday that up to five inches of rain had fallen over the past 24 hours, setting off flood warnings in five different parts of the country.
Police said four campsites along the River Leri were evacuated as the floodwaters rose. In Talybont, about 115 miles (185 kilometers) from the Welsh capital, Cardiff, water surged through the village, forcing some people to be rescued by helicopter.
Police say three people suffered minor injuries.
The Environment Agency says the floods have reached their peak in some areas.