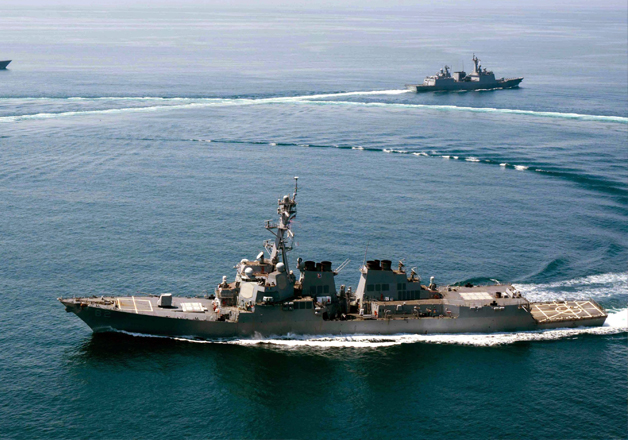 The United States has urged both China and Philippines to exercise restraint and reduce tensions over their maritime dispute in the South China Sea.
Speaking to media during his one-day visit to Philippines today, Secretary of State John Kerry praised Philippines government's "measured response" to the verdict by the Permanent Court of Arbitration at The Hague, that favoured Manila in its territorial spat with Beijing.
"Philippines' responsible and restrained response to the Permanent Court of Arbitration ruling was very significant," Kerry said.
The Beijing-Manila conflict culminated on July 12 when the Permanent Court of Arbitration verdict came out in favour of the latter; while China refused to accept the verdict, the Philippines welcomed it but called for restraint and sobriety.
Kerry also said that the US wanted to stay neutral in the conflict, but added that Washington has an unwavering position when it comes to the protection of rights, freedoms and legal use of airspace and maritime waters as set out by international law.
In January 2013, Manila brought a suit before the Permanent Court of Arbitration saying China -- which had begun expanding into several areas of the South China Sea -- was occupying territory that was part of the Philippines exclusive economic zone.
Their dispute centres on the Scarborough Shoal and part of the Spratly islands -- which comprise over 750 reefs, islets, atolls and keys -- whose sovereignty is claimed wholly or partially by Brunei, Malaysia, Taiwan and Vietnam.
Tensions in the region have escalated in recent years amid altercations, exchange of accusations between respective governments, as well as a rise in Chinese military presence in the area.
Meanwhile, the Philippines has entered into strategic agreements with the US, Japan and Vietnam to counter Chinese presence in the region.
With IANS Inputs