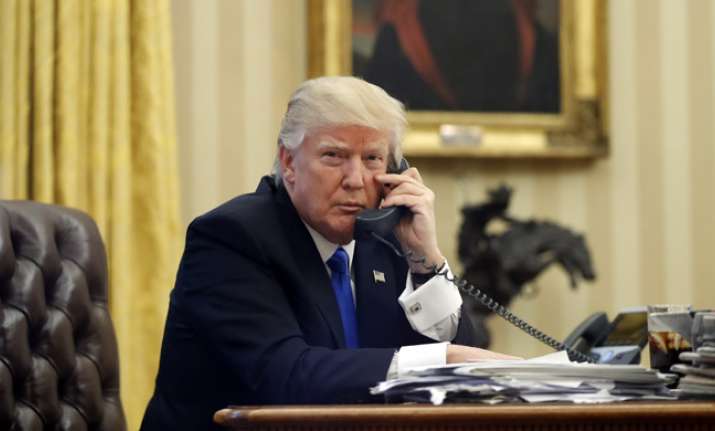 US President Donald Trump's sudden executive order on immigration has been resulted in an outrage of sorts. All the CEOs of various tech giants have gone all out against Trump's decision and have voiced their anger on various social media platforms.
Google's India-born CEO Sundar Pichai criticised the President's move saying it will create "barriers" to bringing great talent to the US.
Pichai, in an email to staff, said that the US ban on foreign nationals from seven Muslim-majority countries will hit at least 187 Google employees.
Netflix Chief Executive Reed Hastings called it "a sad week" and added, "It is time to link arms together to protect American values of freedom and opportunity."
Here is how US giants reacted on Trump's recent controversial move:
Our thoughts on yesterday's U.S. Executive Order on Immigration https://t.co/XaVk2z1sQj on @LinkedIn

— Satya Nadella (@satyanadella) January 28, 2017
For generations, this country has been home to immigrants like Sanaz. Her story is playing out all over the country. Google is with you. https://t.co/mllnZ5gNDB

— Sundar Pichai (@sundarpichai) January 29, 2017
Twitter is built by immigrants of all religions. We stand for and with them, always.

— Twitter (@Twitter) January 29, 2017
The Executive Order's humanitarian and economic impact is real and upsetting. We benefit from what refugees and immigrants bring to the U.S. https://t.co/HdwVGzIECt

— jack (@jack) January 28, 2017
11% of Syrian immigrants to the U.S. are business owners, more than triple that of U.S.-born business owners https://t.co/cU9UMKcG4r

— jack (@jack) January 28, 2017
Airbnb is providing free housing to refugees and anyone not allowed in the US. Stayed tuned for more, contact me if urgent need for housing

— Brian Chesky (@bchesky) January 29, 2017
Not allowing countries or refugees into America is not right, and we must stand with those who are affected.

— Brian Chesky (@bchesky) January 29, 2017