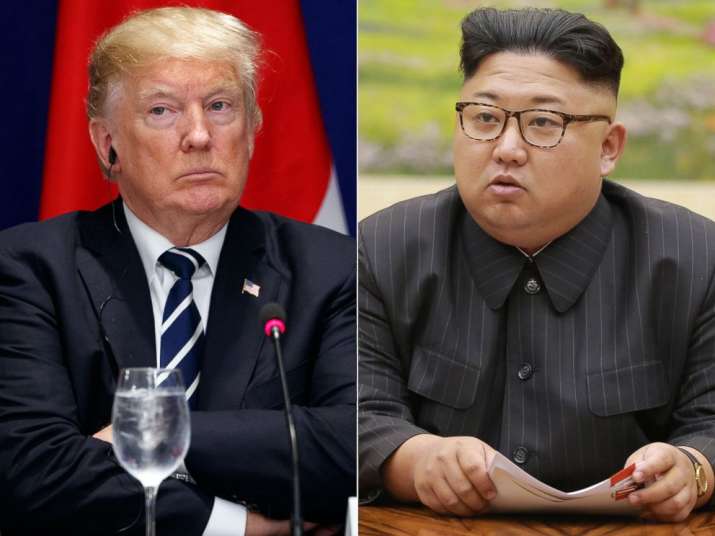 US President Donald Trump on Thursday cancelled June 12 summit with North Korean leader kim Jong Un, citing "tremendous anger and open hostility" in recent statements from Pyongyang.
According to the White House, President Trump communicated his  decision to the North Korean leader in a letter on Thursday.
In the letter, Trump wrote that based on the statement, he felt it was "inappropriate, at this time, to have this long-planned meeting."
"You talk about your nuclear capabilities, but ours are so massive and powerful that I pray to God they will never have to be used," Trump added.
The Trump Administration was seriously preparing for the success of the June 12 Summit meeting with North Korea, but there was not much response from Pyongyang, US Secretary of State Mike Pompeo said. 
Testifying before the Senate Foreign Relations Committee, Pompeo said that North Korea did not respond to repeated requests from American officials to discuss logistics for Singapore Summit, which now has been cancelled. 
"I don't believe in that sense that we're in a position to believe that there could be a successful outcome. I think that's what the president communicated pretty clearly in his letter," Pompeo told lawmakers responding to a question after President Donald Trump in a letter to Kim announced to cancel the June 12 Singapore summit with him. 
"I can add to that. Over the past many days, we have endeavoured to do what Chairman Kim and I had agreed, which was to put teams, preparation teams together to begin to work to prepare for the summit and we have received no response to our inquiries from them," Pompeo said. 
He refuted the notion that the US was not ready for the summit. 
"The American team is full prepared. I think we're rocking. I think we're ready. I think we're prepared for this meeting. I think President Trump's prepared for this meeting. We were fully, fully engaged over the past weeks to prepare for this meeting. So I disagree with your assessment that the Americans are not ready," he said. 
In the last several weeks, Pompeo has met Kim twice. He travelled to Pyongyang quietly as a CIA Director and then as the Secretary of State early this month. In all, Pompeo met Kim for over three hours, during which he stressed the need of denuclearization of the Korean Peninsula. 
During his second visit, he was able to secure the release of three American prisoners in North Korea. 
Pompeo said that policy of maximum pressure on North Korea would continue till there is a normalization in the relationship. At the same time, Pompeo hoped that the two countries can quickly return to possibility of Summit. In the interim, "the pressure campaign continues," he said. 
Earlier in the day, North Korea dismantled the Punggye-ri nuclear test site located in the northeast of the country.
However, North Korea also warned that it was ready for a "nuclear-to-nuclear" showdown if the U.S. didn't follow through on the summit.
Watch Video: Trump cancels June 12 summit with North Korean leader Kim Jong Un