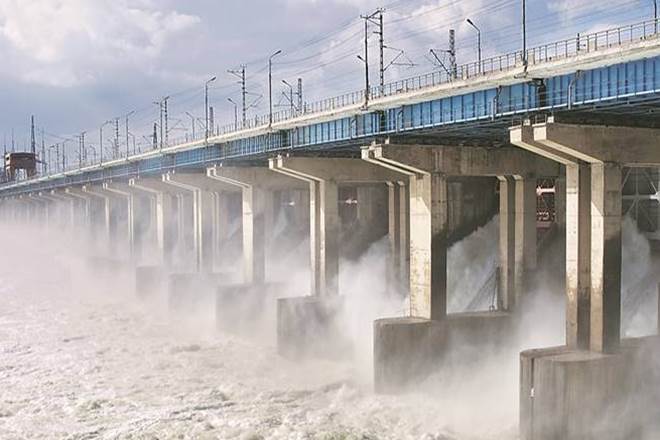 In a huge blow to China's attempts to expand its clout in the Himalayan nation, the Nepalese government on Monday said that it has revoked an agreement signed with a Chinese company for construction of the $2.5-billion Budhi Gandaki Hydropower Project.
Nepal's Deputy Prime Minister and Energy minister Kamal Thapa said via Twitter that a Cabinet meeting held on Monday revoked the deal sealed with the Chinese firm as per the "instructions issued by parliamentary committees".
The agreement, he said, was signed "illegally and haphazardly" and the contract was handed over without initiating a competitive bidding process.
Nepal's Cabinet had in May this year decided to award the contract to build the 1,200-MW project located in Gorkha and Dhading districts to state-run China Gezhouba Group Corporation (CGGC).
In June, the then Energy minister Janardan Sharma and CGGC President Lv Zexiang had signed a Memorandum of Understanding (MoU) to build the project under the engineering, procurement, construction and finance (EPCF) model. The agreement was signed in the presence of the then PM Pushpa Kamal Dahal and Chinese Ambassador to Nepal Yu Hong.
As per the MoU, the Chinese company had agreed to arrange soft loans from Chinese financial institutions to build the project under terms and conditions acceptable to the Nepal government.
Four months down the line, a joint meeting of the Agriculture and Water Resources Committee and Finance Committee of Parliament directed the government to scrap the agreement stating the decision to hand over the project to the Chinese company was against the country's legal provisions and breaches the Public Procurement Act.
The development assumes importance in view of the significance Nepal attaches to this project touted as the key to its self-sufficiency in power generation.
India and China have been vying for influence in the strategically important Himalayan nation, particularly due to its immense hydropower opportunity.
While New Delhi has stayed away from Beijing's belt and road project, the the Nepalese government led by former PM Pushpa Kamal Dahal had signed up for the initiative in May.