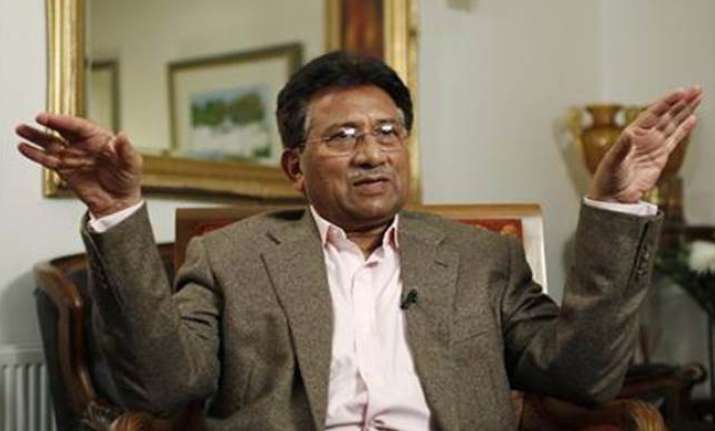 Former Pakistan president Nawaz Sharif has almost admitted that fugitive underworld don Dawood Ibrahim, the 1993 Mumbai serial blasts mastermind, is in Karachi.
In an interview to a Pakistani news channel, Musharraf said, "India has been accusing Pakistan for long. Why should we now become good and assist them? I don't know where Dawood is. He must be here, somewhere. India has been killing Muslims and Dawood Ibrahim has been reacting," clearly indicating that the wanted criminal might be putting up in Pakistan. 
Pakistan has always denied Dawood Ibrahim's presence  on its soil. However, India has consistently maintained that the underworld don is, indeed, living a lavish life in Karachi. 
For the last 10 years, New Delhi has sent several dossiers to Islamabad in this regard, naming Ibrahim as an accused in the Mumbai blasts case.
Musharraf's remarks seem to be cementing Home Secretary Rajiv Mehrishi's recent statement that Dawood was indeed in Pakistan and that the neighbouring country was creating hurdles in getting him back to India. 
India had earlier accused Pakistan of giving shelter to Al-Qaida chief Osama Bin Laden who was killed in a special operation by US SEALS commandoes on May 2, 2011.
Musharraf, when asked about Pakistan's consistent denial about Bin Laden's erstwhile presence in their country, said, "The issue is we have human intelligence. When Osama was killed, nobody knew that he was Osama and was staying there as people thought of him as a drug dealer."
"Even I have doubt that he was living in Abbottabad continuously for five years," he added.