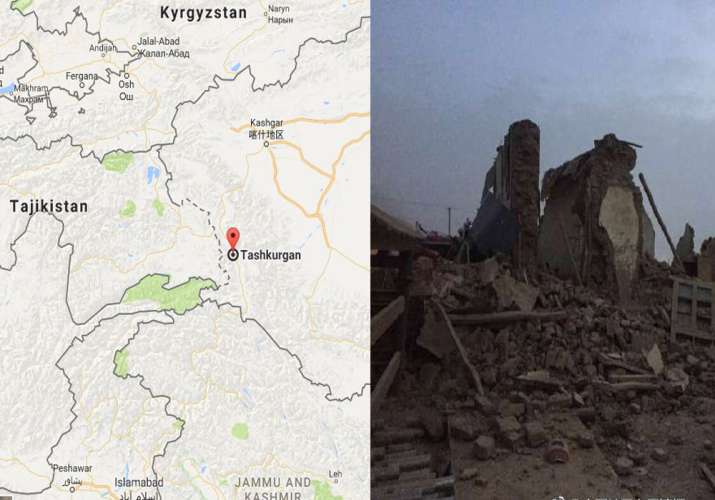 An earthquake reported from China's Xinjiang region measuring 5.5 on the Richter scale killed 8 people and left 23 injured.
The epicentre of the earthquake was located at a depth of 8 km in the south of Pamir Plateau near borders of Afghanistan and Tajikistan, about 390kms North of Srinagar.
As of 10 a.m., the Xinjiang seismological bureau recorded 82 aftershocks following the quake.
About 1500 homes collapsed in nearby village. The 9200 habitats of the closest county 'Taxkorgan' have been taken to safe spots. The county is some 1,250 km from Urumqi, capital of Xinjiang.
More than 1,000 soldiers and police officers have rushed to the quake-stricken areas for rescue.
Relief goods are already on the way, according to the quake emergency response headquarters.
(IANS Inputs)