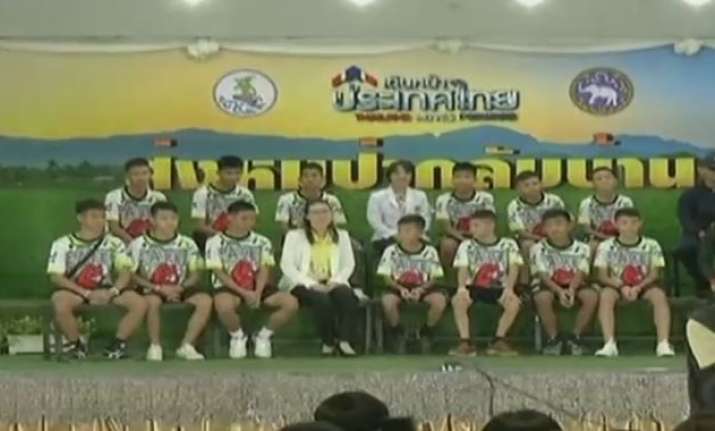 Twelve boys and their football coach who survived a highly risky and dramatic rescue from a flooded Thai cave on Wednesday told their incredible story for the first time to the entire world.
They attended a press conference after they were discharged from the hospital.
Doctors and psychologists also participated in the news conference to protect the boys from any "serious" questions.
Catch all the latest news about Indian politics HERE
The group entered the Tham Luang cave located in the northern province of Chiang Rai during an excursion on June 23 after completing a football training session when a sudden storm flooded their way out.
#WATCH: All 12 Boys of the Wild Boars soccer team who spent more than 2 weeks trapped in Tham Luang cave showcase their football skills before the press briefing #Thailand pic.twitter.com/VVWXhlmW1R

— ANI (@ANI) July 18, 2018
Their whereabouts were not known for nine days during which time they were also without food until they were found 4 km from the entrance on July 2 and finally rescued in batches.
The search and rescue teams sedated and transported them in stretchers underwater while navigating the flooded sections towards the exit.
Catch all the latest news about Lok Sabha elections 2019 HERE
Thai authorities are planning to turn the cave into a 'living museum' while the idea of turning the rescue into movies has also been mooted.
A cave complex in northern Thailand where 12 boys and their football coach were trapped for more than two weeks is set to be turned into a museum, a media report said.
(With inputs from agencies)