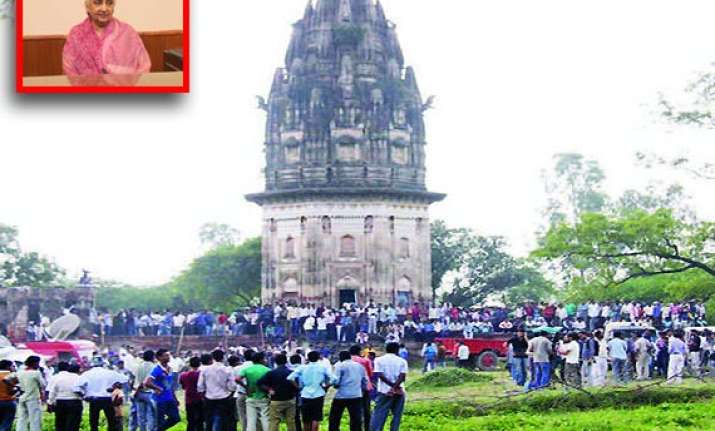 New Delhi: Amidst the hype over the "gold hunt" in UP's Unnao district, Culture Minister Chandresh Kumari Katoch today said the ASI is not digging for gold but trying to locate weapons used by Indians in the 1857 mutiny.
The 1000 tonne gold treasure is yet to be found in Daundiya Khera village even after a week of digging in which the ASI team has reached 1.5 meter below the ground.  
With allegations against ASI that it was following a seer's dream, the minister maintained they began the excavation on the basis of a Geological Survey of India report indicating presence of alloy buried below the ground.  
"I like to tell the people accusing me that they are trying to put hindrance in a routine work of excavation which normally starts from October 1 and lasts till Monsoon.  
"We are at the moment carrying out excavation in 148 different areas all over the country. Why are they picking up only this site because somebody has said that he has a dream.  Our work started on October 1. Let anyone presume whatever they want," Katoch told PTI in an interview.