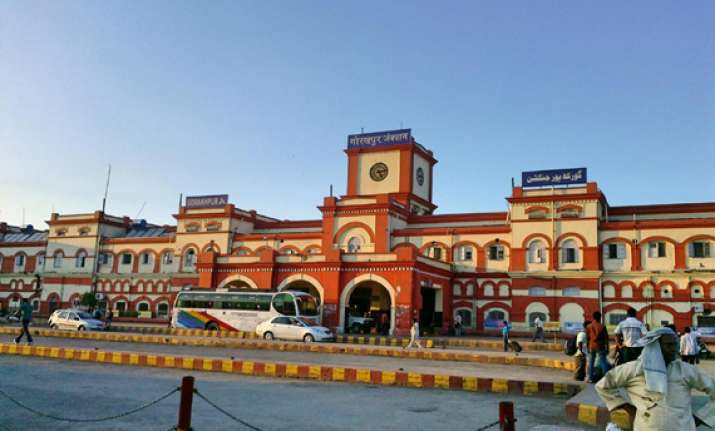 Gorakhpur: Passengers at the Gorakhpur Junction are having a difficult time as the remodelling of the railway yard that began last week has led to rescheduling and cancellation of several trains.
The lines were blocked from 7 AM to 10 AM today following which several important trains, including those coming from Delhi, Guwahati and Kolkata, were running late.  
According to railway sources, Intercity Express trains running from here to Chhapra, Lucknow and Nautanwa will remain suspended tomorrow, while Manduadih-Gorakhpur Intercity Express will terminate at Gorakhpur Cantt. Station.  Similarly, Jan-Nayak Express running between Darbhanga and Amritsar and Ajmer-New Jalpaiguri express will not run on Saturday (Oct 5).
Delhi-bound Gharib Rath, Kamakhya Exp, Gorakhdham Exp, Vaishali Exp and Saptkranti Express, however, will run on their normal schedule from Gorakhpur Junction.  
The yard remodelling and non-interlocking work would be completed on Oct 6, the sources said, adding that normal train services from Gorakhpur Junction will be restored from Oct 8 after trial of inter-locking.
General Manager, North Eastern Railway, K K Atal said that after the remodelling, Gorakhpur Junction platform would be the world's longest.