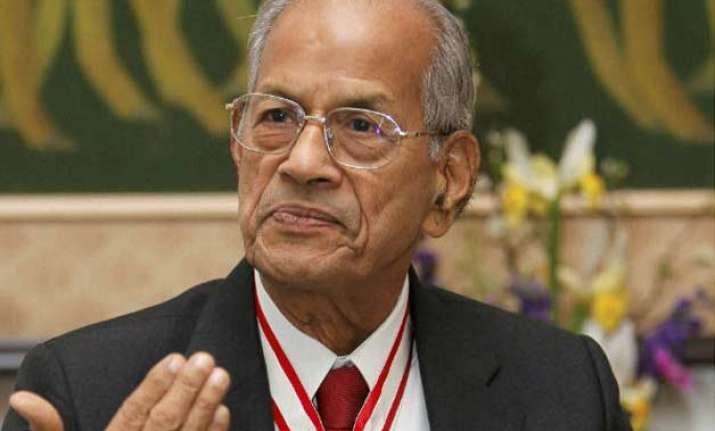 New Delhi: Former Delhi Metro chief E Sreedharan has said that cash-strapped Indian Railways will end up saving Rs 10,000 crore annually if the Railway Board stops all centralized procurement.
In a report submitted to Railway Minister Suresh Prabhu, Sreedharan, stated that by centralizing procurement powers, the Railway Board has accumulated enormous sum of money in the hands of few.
It recommended that the board should not take any commercial decision, and even procurement for its own needs should be done by the northern railway. 
ALSO READ: Private players be allowed to run trains: Debroy panel
It has called for decentralization of all those powers to general managers and lower levels.
"Procurement is through cartel only, list of approved sources and cartels are synonymous ... there is no item in which there is no cartel .. Committee feels that vendors thus continue to fleece at will," Times of India quoted Sreedharan as saying.
The committee said that improving and decentralizing the system with empowerment and accountability will affect annual economy to the tune of rupees five thousand crore in stores procurement and equal amount in works contracts.
ALSO READ: Railways launches RuPay pre-paid debit card service 
Indian Railways is the second biggest procurement agency after defence, spending almost Rs 1 lakh crore a year and the Railway Board procures almost half of it.
The final report, which came three months after Sreedharan had submitted an interim report to Prabhu, is a significant step in the decentralisation of powers in the Railways.
In his interim report, submitted on November 27 last year, the 'Metro Man' had suggested greater delegation of powers to General Managers (GMs) and Divisional Railway Managers. The one-man committee also heard views of senior officials. 
The final report further said that Indian Railways today is at a cross roads and it has reached such a stage of centralization, non-transparency, inordinate delay and non-accountability in commercial and other decision-making that an incremental and evolutionary solution will not suffice. 
"Instead, there is a need to shake the system out of its cultural status and to enthuse a new ethos to reorient it to the path of sound and fast effective business-oriented decision-taking," it said.
The one-man committee was formed on the day Prabhu took over as Railway Minister on November 9. The panel was asked to suggest a set of procedures to be followed in tendering processes so that transparency and accountability are ensured.