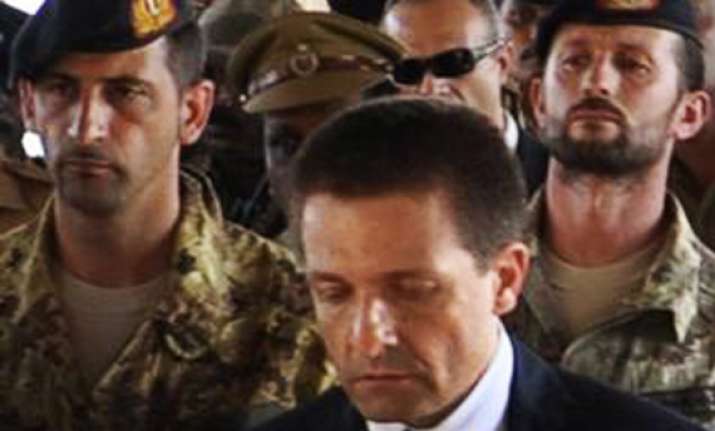 Kollam, Kerala, Feb 20: Two Italian naval guards charged with the killing of two Indian fishermen off Kerala coast were today remanded to three-day police custody by a Judicial Magistrate at Karunagapally in this district.

First Class Judicial Magistrate K.P. Joy, at whose residence the marines were produced amid tight security, remanded the two accused to judicial custody till March 5, but handed them over to investigators accepting a police plea for further questioning. The marines could not be produced in a court as it was a holiday due to Mahashivratri festival.

Latore Massimiliano and Salvatore Girone, arrested by Kerala Police on Sunday and brought ashore from the ship which was intercepted and anchored at the port, were brought to Kollam for court proceedings from Kochi.

The two Italian marines have been charged with murder under Section 302 of the IPC.

The arrest of the two men, part of the six-member security detail of 'Enrica Lexie' from Italian Navy, climaxed four days of hard negotiations between India and Italy over the incident, which has sparked a diplomatic row.

The Italians claimed that the fishermen Valentine Jalastine and Ajeesh Binki, who had set out to sea along with nine other fishermen on February 15 were shot at on suspicion of being pirates.