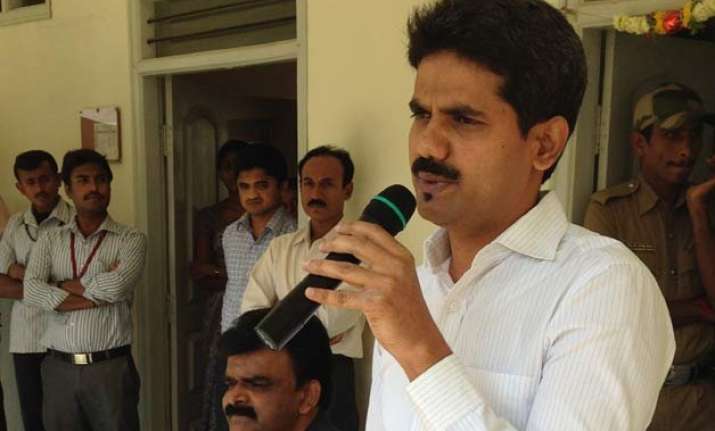 New Delhi: Karnataka IAS officer DK Ravi who died under mysterious circumstances on March 16, called his married female batchmate only once and not 44 times as it was reported at the time of his death.
The conclusion was made by Central Bureau of Investigation (CBI) in its probe, according to some media reports.
A former additional commissioner of enforcement in the commercial taxes department DK Ravi was found hanging from a ceiling fan in his flat. His death had led to speculation of foul play as he was considered an upright officer who took on mighty sand mafias. Absence of a suicide note only gave oxygen to such speculations.
Following the immense pressure from public, opposition parties and Ravi's family, Congress government handed over the investigation to CBI.
According to media reports, the CBI probe has not found any evidence of foul play in his death and concluded it as a case of suicide. The central agency, however,  is yet to make any formal announcement in the matter.
The reports suggest that CBI is linking the officer's suicide with a failed real estate venture and that he was under a lot of pressure from investors to return the money. A report said that he had also received a deposit of Rs 10 lakh from the married female batchmate.