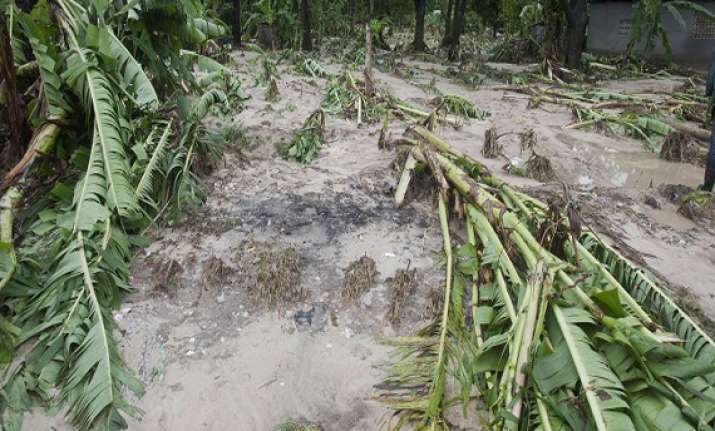 Hyderabad: Heavy rains continued to lash several parts of Andhra Pradesh for the second day Wednesday, inundating low lying areas and damaging crops over thousands of acres.
Rivulets, tanks and streams were overflowing in south coastal Andhra and parts of Rayalaseema, cutting off dozens of villages, officials said.
One person died in Guntur district while four were missing in Prakasam district which bore the brunt of heavy downpour under the impact of a low pressure area over south coastal Andhra Pradesh and adjoining west central Bay of Bengal.
Several villages in Prakasam district plunged into darkness as electricity supply was disrupted due to heavy rain. Water entered houses in various towns of the district. The state-owned Andhra Pradesh State Road Transport Corporation also suspended its services.
Heavy rains accompanied by strong winds also lashed north coastal Andhra. Trees were uprooted in Srikakulam and Visakhapatnam districts.