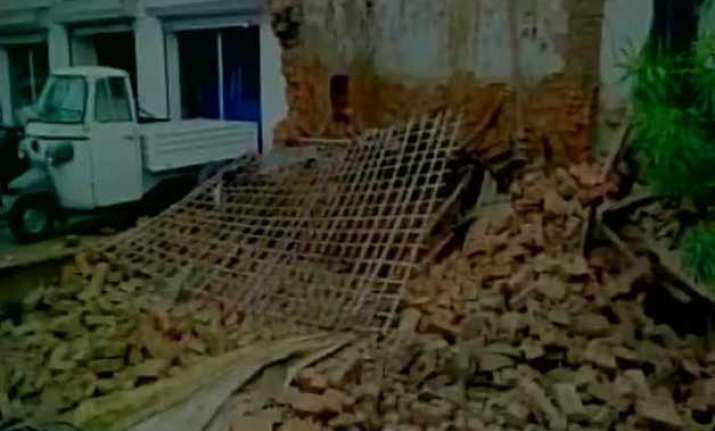 New Delhi: Over 20 people have reportedly died in India after strong tremors were felt across Northern and Eastern  India because of Nepal earthquakes.
According to IANS, two children of the same family died in a wall collapse in Bhagalpur district of Bihar. One person each were killed in Sitamarhi, Darbhanga and Vaishali.
Two others have died in Uttar Pradesh's Barabanki district. Several others are reported to be trapped under collapsed buildings in different places.
Meanwhile, UP Chief Minister Akhilesh Yadav has announced Rs 20,000 for injured and Rs 2 lakh for the family of dead.
Due to 7. 9 Richter magnitude strong earthquakes in Nepal, strong tremors were felt across North and East India.
Districts of Bihar, Uttar Pradesh and West Bengal joining Nepal Border experienced intense tremors.
Bihar Chief Minister Nitish Kumar said, "Information is being collected from all districts, everyone is on the field."
Following the news, PM Modi tweeted, "We are in the process of finding more information and are working to reach out to those affected, both at home & in Nepal."
PM has spoken to Bihar and Assam Chief Minister asking for latest updates.
The tremors, which were felt in Bihar, Uttar Pradesh, Rajasthan, Haryana and Punjab, lasted for a minute, triggering panic and forcing people to rush out of their houses and offices.