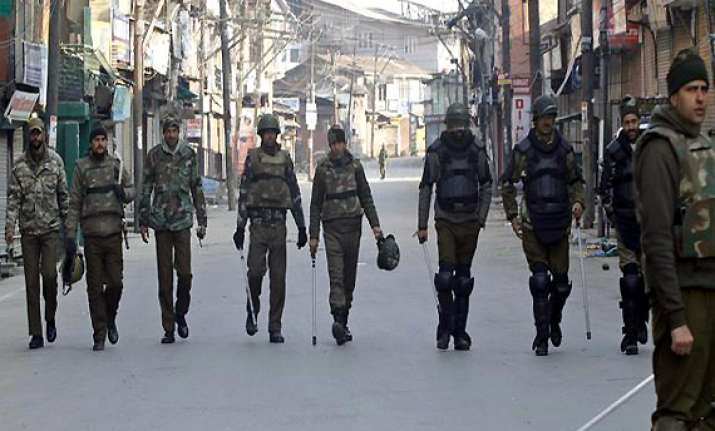 Srinagar, Jul 20 : Curfew restrictions continued for the second day today across Kashmir valley after the death of four civilians in BSF firing on Thursday at Ramban in Jammu division.
Police and paramilitary are enforcing curfew at vital places and preventing separatists from taking out protest marches.
Yesterday several protests were held after Friday prayers at different places of the valley.
Four people died in BSF firing at Gool in Ramban district on Thursday after a mob tried to ransack a BSF post on the basis of a false rumour about desecration of Holy Quran.
Separatists have given three days shutdown call to protest the firing incident. In order to stop separatists protests the state government  imposed curfew from Friday morning .
Meanwhile the state government  has announced Rs 5 lakh compensation and job to next of kin of those killed in the firing.