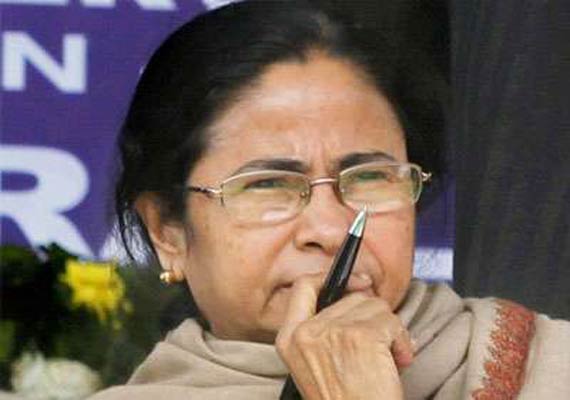 Howrah, Feb 20 : Charging the CPI(M) with "lying" to the people of West Bengal throughout the 35 years of Left Front rule, Chief Minister Mamata Banerjee today said that such a political party "should not exist".  "Such a political party should not exist.

Throughout the Left Front rule of 35 years, it had lied to the people. During its rule, it has looted farmers, the future of unemployed youth and even the Nobel (medallion of Rabindranath Tagore)," Banerjee said while flagging off trains in presence of Railway Minister Dinesh Trivedi at the Howrah station.

 In an indirect reference to the CPI(M) rally at the Brigade Parade Grounds earlier in the day where party leaders called for making a comeback, she said, "they (CPI(M)) are talking of a comeback. They will never come back. The sooner they go, the sooner the people will feel relieved."

She alleged that during her tenure as Railway Minister, the CPI(M) had sent some television channels to find fault with the Railways.
"So every day, you would find news that a rat or a cockroach had been sighted in some compartment." Without naming the CPI(M), she said in the same breath, "the Gyaneswari Express mishap was engineered and many people were killed. These are dangerous people."

Banerjee, who inaugurated six new express and passenger trains and formally announced introduction of nine express, passenger and local trains, said that with this, her budget assurance for 2011-12 has been fulfilled.

"Many have said that the budget promises are a hoax. I tell them, all the promises have been fulfilled. To them, I say, talk after 35 years," she said.