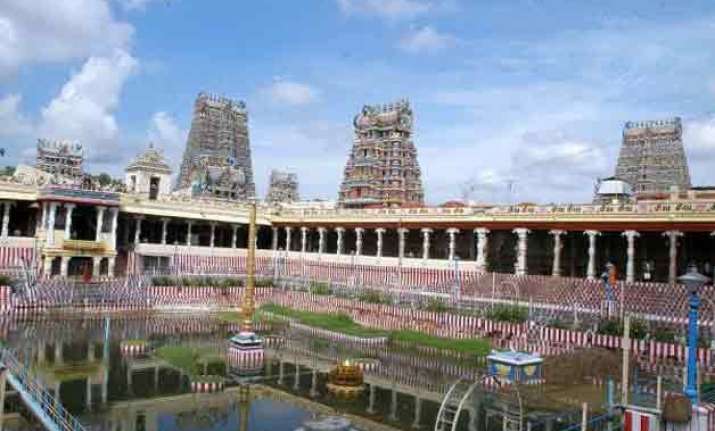 Madurai: The probe in connection with the hacking of Meenakshi Temple website here has been handed over to CB-CID police as a militant outfit with alleged links in Pakistan, was suspected to be behind it, police said.
The website had been hacked last month and the IP address of the hackers was traced to foreign soil, police said, adding that they suspected that the trail could lead to Pakistan.
"However, the exact country is still to be located," they said.
The software experts of the shrine had found the website e-services and Homepage hacked on December 14, following which a complaint was filed with the police. The names of the hackers were also displayed.
"We realised that the website has been hacked after about 15 hours," an official of the temple said. The website was restored later, with the city cyber crime investigating the matter.
The IP address was also located, a city police official said.
The shrine is dedicated to Lord Shiva and Parvati and has an estimated 33,000 sculptures.