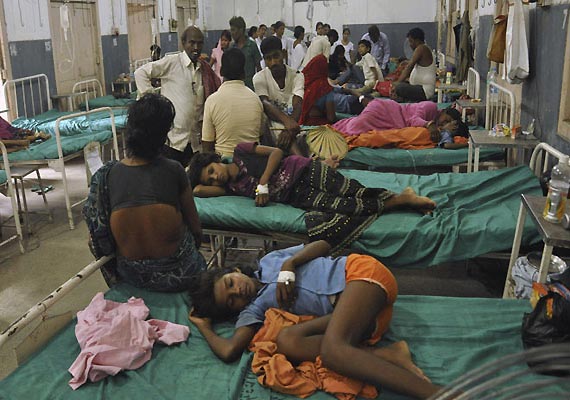 Chhapra (Bihar), Jul 24: Meena Devi, the school principal, who absconded after 23 children died after eating poisonous mid-day meal, today surrendered at the Revilganj police station of Chhapra district, nine days after the incident shook India on July 16.
She had been hiding from police and had been changing her locations. Her husband Arjun Rai, a local RJD suppoerter, is still absconding.
An arrest warrant is pending against Meena Devi and her husband, with Saran SP Sujeet Kumar saying that they are still trying to trace her husband.