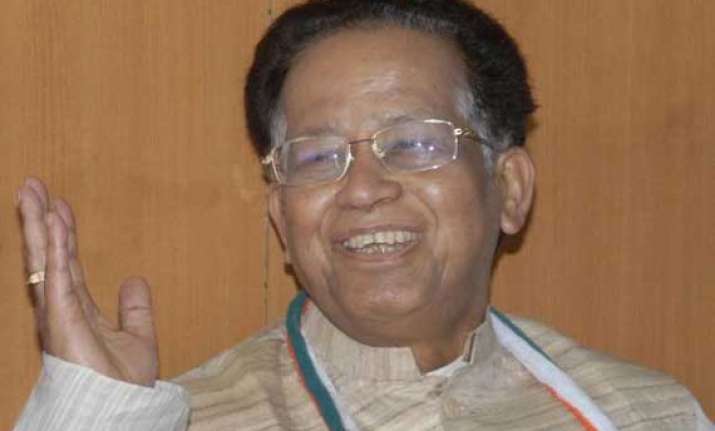 Guwahati: Assam government would urge the Centre to frame a policy for granting asylum to persons who have taken refuge in India after fleeing their country on grounds of religious persecution and discrimination.  A decision to this effect was taken today at a Cabinet meeting chaired by Chief Minister Tarun Gogoi here, a government spokesman said.
Gogoi had already submitted a memorandum to former Prime Minister Manmohan Singh on April 20, 2012 urging him that Indian citizens who had to flee due to religious persecution during partition should not be treated as foreigners on humanitarian grounds.
The Cabinet further decided that firm steps should be taken to deal with the prevailing law and order situation and to prevent recurrence of violence in the BTAD.  As a part of security measures, it was decided to set up fixed police pickets in the vulnerable areas.  
The Cabinet decided to raise loans amounting to Rs 297.99 lakh from NABARD for projects to be taken up for flood control, irrigation, fisheries, agriculture, animal husbandry and veterinary, soil conservation, public works (Roads), handloom, textiles and sericulture.
It approved the policy for the maintenance of state roads comprising state Highways, major district roads, municipal and rural roads along with requirement for preparation of a Road Maintenance Plan and setting up of the Assam Road Maintenance Fund.
It also decided to make ex-gratia payment of Rs three lakh to the next of kin of persons from Assam killed outside the state pursuant to the ethnic violence which occurred in BTAD and other neighbouring areas in 2012.