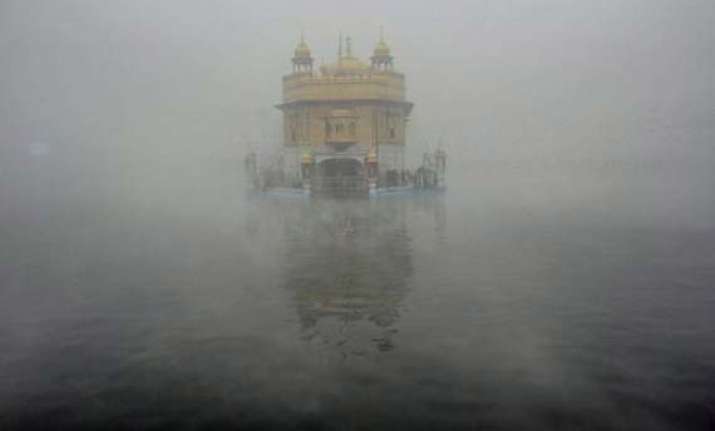 Amritsar,Jan 6: Two assassins of former Prime Minister Indira Gandhi were on Sunday honoured by a senior Sikh clergyman to mark the 24th anniversary of their hanging.
The head of Akal Takht, the highest temporal seat of Sikh religion, honoured the relatives of the assassins at the Golden Temple complex in Amritsar.
Satwant Singh and Kehar Singh were hanged 24 years ago for gunning down Indira Gandhi at her official residence, an event that led to large-scale anti-Sikh violence in parts of India.
While Satwant Singh and Beant Singh, who were in the security ring of Indira Gandhi, shot her down from close range on October 31, 1984, Kehar Singh was linked to the murder conspiracy.
Beant Singh was shot dead by Indira Gandhi's security guards on the spot.
The Akal Takht head, Gurbachan Singh, presented a 'siropa' (robe of honour) to Tirlok Singh, father of Satwant Singh, at a function.
Radical group Dal Khalsa leader Kanwarpal Singh said the Akal Takht chief accorded them the status of 'martyrs of faith'.
Top leaders of the Shiromani Gurdwara Parbandhak Committee (SGPC), which manages the Golden Temple and other major gurdwaras across Punjab, Haryana and Himachal Pradesh, were not present on the occasion.
The SGPC courted controversy in October 2012 when it honoured the relatives of two terrorists who had killed former Indian Army chief, General A.S. Vaidya.
The SGPC offered religious prayers and honoured the relatives of Khalistan Commando Force (KCF) terrorists Harjinder Singh Jinda and Sukhdev Singh Sukha at the Golden Temple complex.
The event was organised to observe the death anniversaries of these terrorists.
Jinda and Sukha had shot dead Gen. Vaidya in Pune in 1986 to seek revenge for "Operation Blue Star", as the Indian Army operation was known.
Jinda and Sukha were sentenced to death and hanged in 1992.
Lt. Gen. K.S. Brar, who led the army operation at the shrine, was attacked by a group of young men in London in September 2012.