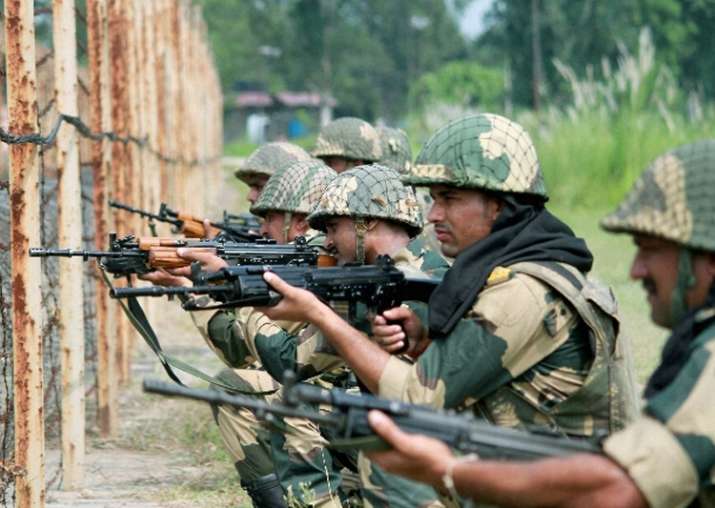 A day after a jawan and his wife were killed in yet another ceasefire violation by Pakistan along the Line of Control (LoC) in Poonch district, the Indian Army fiercely retaliated today, killing seven people, including two Pakistani troops.
A video of a Pakistani bunker being knocked off in mortar firing by Indian troops has surfaced. Reports say that two Pakistani soldiers and five civilians were killed, whereas nearly 16 civilians injured in the retaliatory firing.
The casualties have been reported from border villages in Hajira sector of Pakistan's Poonch district. Villages that came under the barrage of fire in Pakistan are- Bhaira in Tetrinote, Satwal in Abbaspur, Dhakki Chaffar in Abbaspur, Polaas and Chatri.
All Pakistan soldiers who were hit are from 24 Frontier Force unit deployed on the LoC opposite Chakka Da Bagh and Khaari Karmara area of India's Poonch district.
There have been 23 incidents of ceasefire violation, an attack by Pakistan special forces team and two infiltration bids in June, in which four people including three jawans were killed and 12 were injured. 
On June 29, two Indian Army jawans were injured when the Pakistani troops fired from small arms and shelled mortars on forward posts and civilian areas along the LoC in Poonch district.
Even on Eid-ul Fitr on June 26, the Pakistani army fired small arms and automatic weapons and shelled mortars along the LoC in the Bhimbher Gali sector of Rajouri. 
On June 22, a Pakistani special forces team sneaked across the LoC into Poonch under cover of heavy fire and killed two jawans -- 34-year-old Naik Jadhav Sandip of Aurangabad and 24-year-old Sepoy Mane Savan Balku of Kolhapur. 
One Pakistani soldier was also killed. Pakistan's Border Action Team comprises its army's special forces personnel and terrorists.