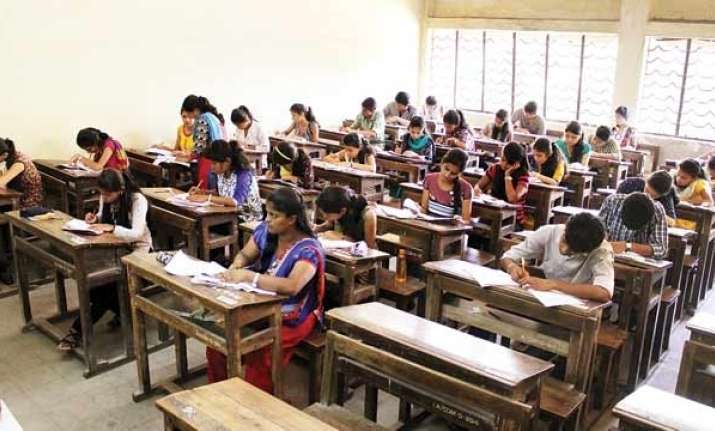 A day after 95 per cent students turned out for their Class XII students on Monday in the unrest-hit Kashmir Valley where separatists have been forcing a shutdown of schools and colleges for the past four months, an even higher 99 per cent students appeared for their Class X exams across the Valley on Tuesday. 
J&K Board of School Education chairman Zahor Ahmad Chatt said that out of a total of 56,277 Class X students, 55,500 (98.61 per cent) students took their exams in 558 centres, while only the remaining 777 students failed to turn up.

 

The high percentage of students appearing for their board exams is a sign that normalcy is returning in the Valley which has been facing violence and protests since July 9 following the killing of Hizbul Mujahideen militant Burhan Wani. 
Since all educational institutions including schools have remained closed for the last four months, the syllabus for the final examination has been reduced by 50 per cent. 
Earlier, besides some students, mainstream opposition parties had demanded postponement of the board exams until the students completed their syllabus. 
Moreover, hardline separatists had even called for attacks on schools in preceding weeks and months, in an attempt to deprive Kashmiri students of their right to education. 
Studies have been severely hit, with rioting mobs torching more than 30 schools during four months of protests.
This is the reason why large contingents of security forces have been deployed at all the centres to ensure smooth conduct of exams. 
Meanwhile, students seemed quite happy with the board announcing a reduction in the syllabus and said it helped them prepare for their exams.