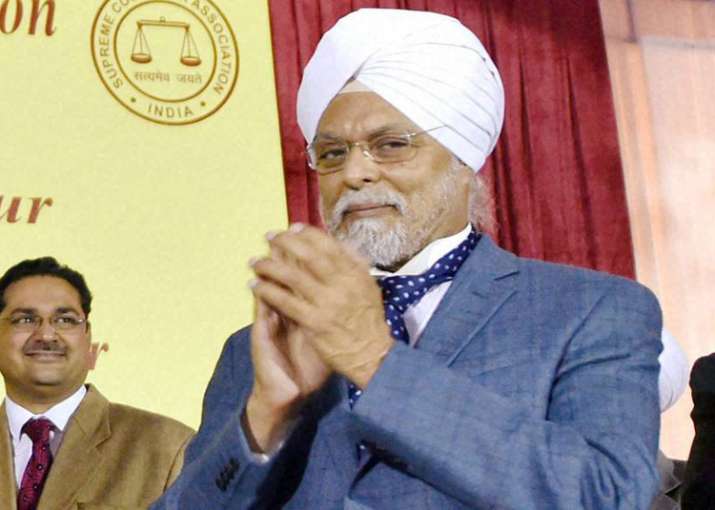 The Supreme Court collegium has agreed to Centre's suggestion of having a minimum and maximum age for advocates to be considered for appointment as high court judges.
The collegium has rejected many of the suggestions made by the Centre resulting in a year-long impasse of the Memorandum of Procedure (MoP) for higher judiciary appointments. 
The Indian Express reported, citing sources that the collegium consisting of Chief Justice J S Khehar and four seniormost judges -- Justices Dipak Misra, J Chelameswar, Ranjan Gogoi and M B Lokur -- in its recommendations sent to the Centre, has said that no lawyer below the age of 45 and above the age of 55 should be considered for appointment as judge of a high court.
In the case of district and sessions judges being elevated to high courts, the collegium has recommended a maximum age of 58 and a half years.
However, the age of the judge at the time the vacancy arose would be considered.
Articles 124 and 217 of the Constitution, which deal with appointment of judges to the Supreme Court and high courts, do not have any age bracket as eligibility criteria. 
The Centre has been insisting upon an age clause in the MoP on the grounds it would ensure uniformity and transparency in the appointment process and also rule out the possibility of members of the collegium adopting divergent (read preferential) yardsticks while recommending names. 
The Centre had contended that the clause would also end discretion, which too leads to favouritism.
In October 2015, a Constitution bench headed by Justice J S Khehar had struck down the NJAC Act passed by Parliament and had directed the Centre to frame a new MoP in consultation with the chief justice of India.
After holding the Constitution (Ninety-ninth Amendment) Act, 2014 and the NJAC Act, 2014, as unconstitutional and void, the apex court in its separate order had decided to consider the incorporation of additional appropriate measures, if any, for an improved working of the collegium system.
Striking a dissent note, Justice J Chelameswar who was part of the five-judge Constitution bench which heard the NJAC case, had said that the collegium system for the appointment of judges is "opaque" and needs "transparency".
He had said that "primacy of the judiciary" in the appointment of judges is a basic feature of the Constitution and "is empirically flawed." 
Last month, Chief Justice J S Khehar had indicated that the apex court may come out with the MoP for the appointment of judges for the higher judiciary by the end of the month.
"We will finalise the MoP may be within this month," he had said while dismissing a plea seeking transparency in the appointment of judges for higher courts.