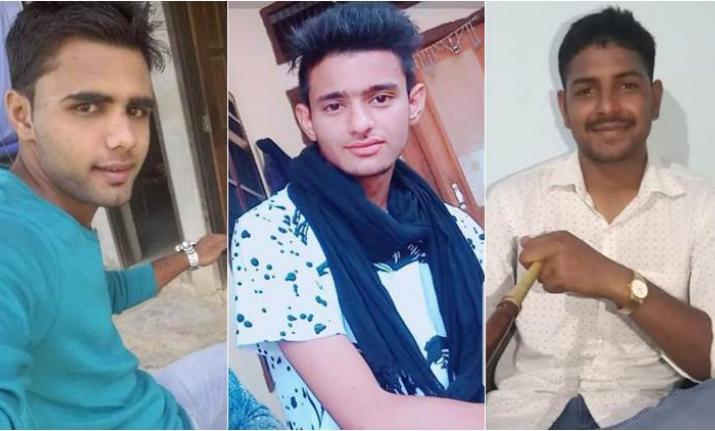 The Haryana police on  Sunday arrested two key accused in the Rewari gang-rape case, including an Army man. 
DGP BS Sandhu said that with the arrest of Manish and the Army man Pankaj, all the prime accused in the case have been arrested.
"Both the prime accused in the case, who had been on the run, have been arrested," DGP Sandhu told PTI.
The prime accused, Nishu, who was held last week, has been sent to judicial custody for four days. All three accused are from a village in Rewari district.
Two others, Deendayal and Dr Sanjeev, who were on five-day police remand were also sent to judicial custody. While Deendayal is the owner of the tubewell where the sexual assault took place, Sanjeev was summoned by the accused to administer first-aid to the victim after the gangrape but did not inform the police about it.
The gang-rape had prompted opposition parties to demand Haryana Chief Minister Manohar Lal Khattar's resignation on moral grounds, alleging the state had failed to protect its daughters.
After the incident took place on September 12, the Haryana Police had set up a Special Investigation Team (SIT).
The woman was abducted at a bus stop in Kanina town in neighbouring Mahendragarh district on September 12 while she was on the way to a coaching class, the police had earlier said.
She was allegedly drugged and gangraped at a room housing a tubewell for irrigation. 
Earlier, Haryana Police had formed multiple teams, which carried out raids at several neighbouring states.
The victim's family members and a 'Mahapanchayat' or conglomeration of several villages in Rewari district, which was convened Friday, had demanded early arrest of the accused. This week, traders in Kosli town had observed a bandh to protest against the gang-rape.
The victim's mother, while demanding capital punishment for the prime accused, had earlier told reporters that her daughter was in "acute trauma" after the incident.
Doctors who attended on the victim too had said she was in "severe trauma", though her vital health parameters were said to be stable.
The police had drawn flak for allegedly not initiating prompt action after the complaint was registered.
After the shunting out of Rewari Superintendent of Police (SP) Rajesh Duggal, a woman assistant sub-inspector had later been suspended over alleged delay in taking action in the gangrape case.
The victim's family had alleged that the police failed to take prompt action on their complaint and delayed action by citing jurisdictional issues between their units in Rewari and Mahendragarh districts.
The family had alleged that the Women's Police Station in Rewari, after registering a "zero FIR" in the case, delayed action and failed to promptly hand over the probe to the Mahendragarh Police, under whose jurisdiction the incident took place.
A zero FIR can be filed at any police station and can later be transferred to the police station concerned.