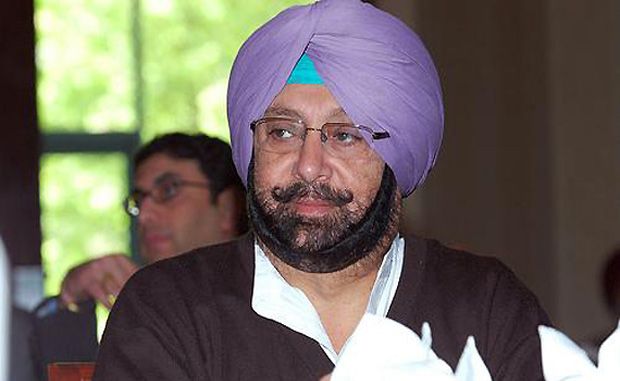 Punjab Chief Minister Amarinder Singh today dismissed allegations that he violated rules by purchasing a piece of land in Mohali area, and accused opposition parties of unnecessarily creating a controversy.  Singh bought a six-acre plot for about Rs 3.50 crore on January 3 in Siswan village in Mohali to build a farm house.
  
AAP legislator and Leader of Opposition in Punjab Assembly Sukhpal Singh Khaira has accused the chief minister of breach of oath of office and secrecy in purchasing the plot. Khaira also raised the issue of conflict of interests. 
 
"Is the chief minister not allowed to purchase land," Singh asked. 
He said he paid double the collector rate - Rs 60 lakh - for the land as the owner was previously unwilling to sell the plot, and added that the opposition was trying to create a controversy to push their political interests.  He claimed that the plot has no connection with the Punjab Land Preservation Act and clarified that he did not wish to use the forest land, locked by the PLPA.
 
The two 'khasras' covered by the Act will be left as they are, without even fencing of any sort, he added.  The remaining part of the plot had been denotified in 2011 by the previous SAD-BJP government.  Singh also said that he owned 15 acres in Majri village, which he had purchased about 25 years ago. That plot was subject to PLPA restrictions and continued to remain so, he said. 
The chief minister said he would abide by the rules for any construction on the land in Siswan village.  In response to a question, he said the budget session of the assembly would be convened in the second week of March.