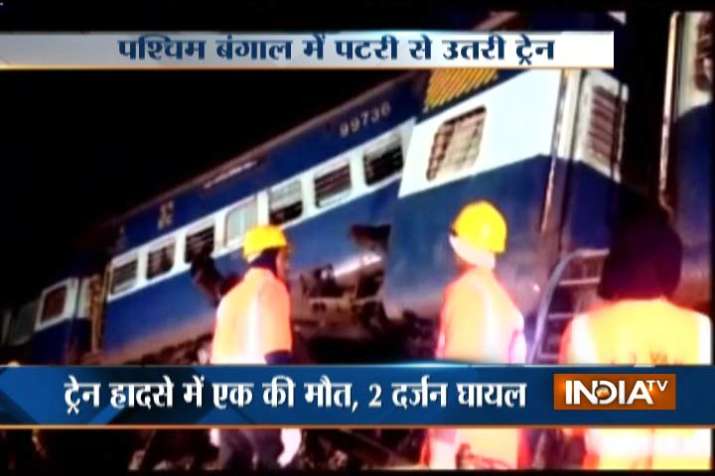 At least  1 person was killed and around two dozens others injured after two coaches of Patna-Guwahati Capital Express derailed near Samuktala station of West Bengal on Tuesday night.
Preliminary reports suggested that the train derailed at 09:15 pm and three passengers sustained injuries.
West Bengal: Capital Express train derails near Samuktala station, no casualties reported pic.twitter.com/tUtV8LwFuo

— ANI (@ANI) December 6, 2016
North East Frontier Railway officials said an accident relief train has already reached the spot from Alipurduar along with senior railway officials.
The Divisional Railway Manager of Alipurduar Division, Sanjeev Kishor, had also reached the site and rescue operations were underway.
The injured have been rushed to Alipurduar district hospital for treatment.
Helpline numbers: 9002052957, 8585082833 and 03564-259935.
This is the second incident of train derailment in less than a month's time.At least 145 people were killed and around 250 injured on November 20 when a Patna-bound train derailed near Kanpur.