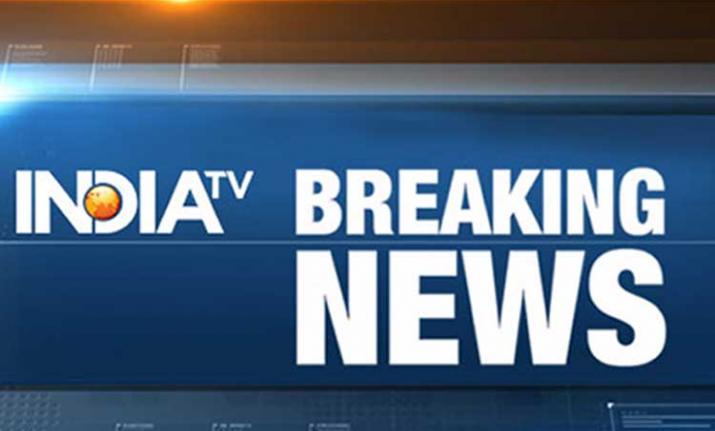 Daily dose of news plays very important role in our daily life. For some people, the morning is incomplete without knowing about what's happening across the world. Some digital-savy people have a habit of consuming news even when they are travelling or in their free time. In today's world, where people rely on news websites for everything that's happening around, IndiaTV News provides you all breaking news, latest news, breaking story videos, Live TV and top shows of IndiaTV, country's leading news channel on a single platform to ensure you don't miss anything important.
Internet, Twitter, Facebook are buzzing with breaking news and news alerts from India and rest of the world. You can find here the LIVE COVERAGE of all breaking news alerts and latest news updates on just one page. IndiaTV Digital covers all top news as and when it happens and ensures its readers don't miss anything important.
Breaking News, Latest News Updates of January 19
4:35 pm: Mumbai: Prime Minister Narendra Modi arrives for inauguration of National Museum of Indian Cinema.
4:10 pm: Delhi court grants bail to RJD chief Lalu Prasad in IRCTC scam case filed by CBI.
4:05 pm: Assam: 21 Bangladeshi nationals who were detained for violation of Passport Act were deported from Sutarkandi-Karimganj Immigration Check Post (ICP) by Border Police today
3:45 pm: The credibility of CBI has been destroyed: Mamata Banerjee at Brigade Parade Ground.
3:40 pm: Modi government's expiry date is over, claims Mamata Banerjee at Kolkata rally.
3:30 pm: PM in Silvassa: Mahagathbandhan is not against Modi but against people of India.
3:00 pm: Fuel from Iran is financing Yemen rebels' war, say UN experts
2:15 pm: Delhi's Patiala House Court extends interim protection from arrest to Manoj Arora till 6th February in connection with a money laundering case. Manoj Arora is an alleged close aide of Robert Vadra.
1:33 pm: JNU sedition case: Delhi Court fixes the matter for 6th February. The court asks Delhi Police to get required sanction approval by then.
12:04 pm:  US regulators discuss fining Facebook for privacy violations: report 
12:02 am: JNU sedition case: Delhi Court asks Police 'You don't have approval from legal department, why did you file chargesheet without approval?' Delhi Police says will get sanction approval in 10 days
10:55 am: Women and Child Development Ministry registers FIR against ICCW for financial fraud
10:06 am: Delhi's Patiala House Court reserves order on the bail plea of former Bihar CM Lalu Prasad Yadav in IRCTC scam case
09:30 am: Srinagar in Jammu & Kashmir receives fresh snowfall.
09:10 am: Hyderabad: Excise and Enforcement team has busted an interstate Marijuana smuggling gang and seized 50 kg Marijuana, 5 people arrested.
09:00 am: GOI revamps National Awards for children to include Bravery from 2018. Earlier awards given by NGO ICCW were recognised by the government. The recognition has been withdrawn following questions on financial integrity of non-profit organisation. 
08:55 am: Fuel pipeline blaze in Mexico kills 20, 54 injured: Government. (AFP)
07:30 am: BJP Karnataka State President BS Yeddyurappa calls back all BJP MLAs who were staying in Gurugram
06:45 am: Petrol and diesel prices at Rs. 70.72/litre (increase by Rs 0.17) & Rs. 65.16/litre (increase by Rs. 0.19), respectively in Delhi. Petrol and diesel prices at Rs. 76.35/litre (increase by Rs. 0.17) & Rs. 68.22/litre (increase by Rs. 0.20), respectively in Mumbai.
06:20 am: Jammu And Kashmir : State government has announced a relief of Rs. 5 lakhs to the families of the five deceased in the avalanche that occurred in Khardung La, Ladakh, yesterday. 5 people still missing after the avalanche.
06:10 am: Anticipating heavy rush of commuter in the wake of TMC mega opposition rally at the Brigade Parade Ground today, the Kolkata Metro has beefed up its security arrangements by deploying additional forces
06:05 am: Delhi: Delhi Minister Satyendra Kumar Jain visits a night shelter near AIIMS (All India Institutes of Medical Sciences) to check the facilities for homeless as cold wave intensifies in the national capital.
06:00 am: The second meeting between US President Donald Trump and North Korean leader Kim Jong-un will take place "near the end of February", the White House announced