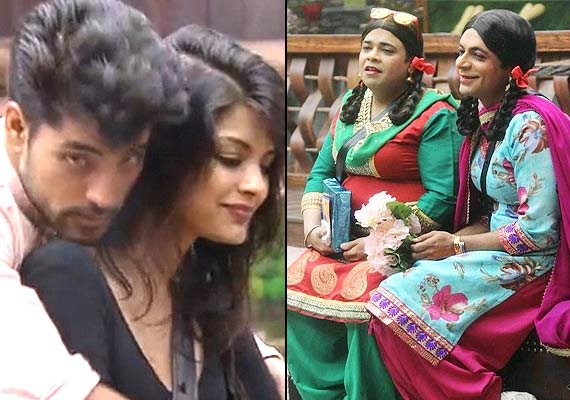 New Delhi: Bigg Boss 8 Day 32 remained colourful and rich with the bright Diwali celebrations inside the house.
The day commenced with the delightful song of 'Happy Diwali' and the inmates wished each other followed by a happening fashion show choreographed by Diandra.
However, to liven up the mood inside the house were the ever-so-popular Gutthi and Palak. Both the lovable characters injected tremendous fun and energy in the contestants. While they gifted a few crackers to the housemates reflecting their personality, housemates also indulged in a few fun games like dance competitions, tug of war et al.
What followed the contestants amid all the enjoyment and Diwali celebrations was an emotional bond that the entire Bigg Boss house felt with the gifts that came from the family inmates. While most of the contestants were seen shedding tears and remembering their loved ones, a few others like Puneet Issar were seen thanking Big Boss to allow them to cherish such gifts.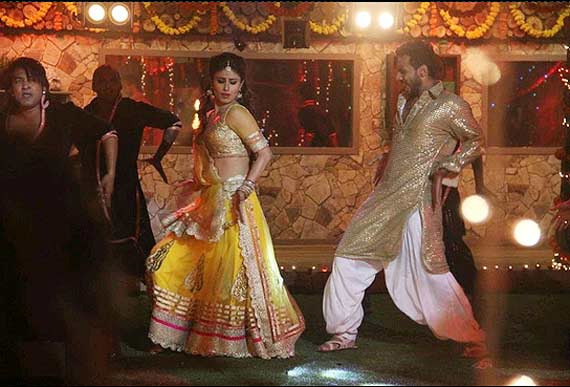 The next was a great fashion show where all the inmates dressed in their designer clothes, ordered specially from Snapdeal 'The Design Studio.' The Bigg Boss team too organized a special dance performance by popular TV faces Mouni and Puneet and the contestants seemed enjoying it to the most.
Also, Gautam and Sonali who seemed to be trying too hard to make the audience believe that certain chemistry is rising in between them made for a few interesting glimpses between the entire celebration.
Those tiny eye connections and Gautam singing 'Tum Hi Ho' for Sonali added enough fervour in the episode.
And if we keep the rest of the amusement aside, the planning and plotting remained growing in the place. While most of the housemates were seen discussing their negative stances about captain Ali, Diandra was shown discussing about how hurt she has felt after her team preferred Sushant over her to nominate for the next captaincy task.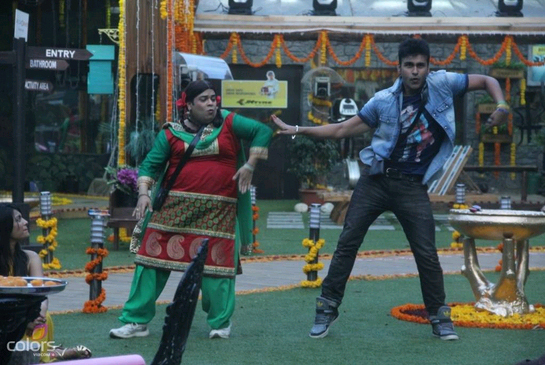 The lady made Aarya believe that she was hurt because of her team's discussion and that there is no genuine logic behind selecting Sushant over her with Upen to compete for the captaincy task.
Today's episode will unwrap on who will be the next captain of the house!