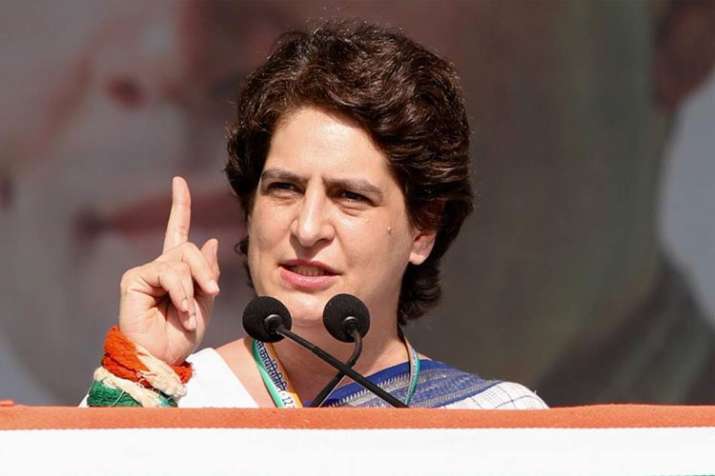 Congress party general secretary Priyanka Gandhi Vadra on Monday took a dig at 'Chowkidaar' and 'Namo Again' T-shirts, being sold as a part of poll merchandise for the general polls.
"BJP leaders are busy in marketing T-shirts, if only they could pay attention towards those in misery," tweeted the general secretary.
Recently, Priyanka Gandhi Vadra was made the general secretary of the AICC in-charge of eastern Uttar Pradesh. She is campaigning for the party in the state.
उत्तर प्रदेश के शिक्षामित्रों की मेहनत का रोज़ अपमान होता है, सैकड़ों पीड़ितों नें आत्महत्या कर डाली। जो सड़कों पर उतरे सरकार ने उनपर लाठियाँ चलाई, रासुका दर्ज किया। भाजपा के नेता टीशर्टों की मार्केट्टिंग में व्यस्त हैं, काश वे अपना ध्यान दर्दमंदों की ओर भी डालते। #Sanchibaat pic.twitter.com/eBeyNSt3va

— Priyanka Gandhi Vadra (@priyankagandhi) March 25, 2019
Lok Sabha elections 2019 is scheduled to be held in seven phases from 11 April to 19 May 2019 to constitute the 17th Lok Sabha. The counting of votes will be conducted on 23 May. On the same day, the results will be declared.
Legislative Assembly elections in the states of Andhra Pradesh, Arunachal Pradesh, Odisha and Sikkim will be held simultaneously with the general polls.